Bird Rock Coffee Roasters Acquired by Kansas Company
Thursday, March 9, 2017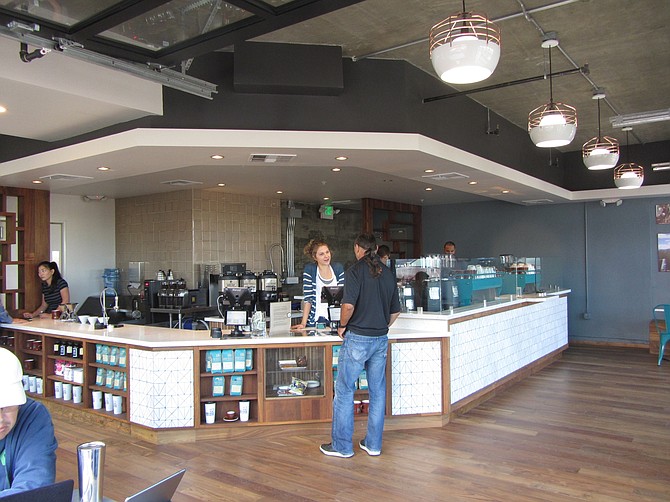 San Diego's Bird Rock Coffee Roasters has been acquired by Topeka, Kansas-based PT's Coffee Roasting Co., for an undisclosed price.
Bird Rock Coffee Roasters was started in La Jolla by owner Chuck Patton in 2006, and it added a second coffee bar in Little Italy in 2014. The company also has a roasting facility in San Diego's Bay Park neighborhood near Mission Bay.
A statement from Bird Rock Coffee Roasters said Patton will remain as head coffee buyer for the combined companies, following a sale that closed on Jan. 31. Both company brands will remain distinct and intact, and the buyer plans to expand the Bird Rock brand with new locations, coffee offerings and other new products.
There are plans for a new Bird Rock Coffee Roasters to open later this year, though an exact location has not been announced. Bird Rock is also in the process of expanding cold-brew selections, as well as coffee offerings from Brazil and Ecuador.
PT's Coffee Roasting Co. is led by co-founder Jeff Taylor, who started the company with Fred Polzin in 1993. That company has two current locations – one each in Topeka and Kansas City, Mo.
The combined companies have approximately 80 employees. The two companies share strategies including an emphasis on coffee beans purchased directly from farmers with ecologically sustainable and ethical business practices.
"As a result of the merging of business assets, we will be able to source more award-winning coffees from more countries, increase socially responsible direct trade coffee consumption throughout San Diego, and expand opportunities for our incredibly talented employees," Taylor said in the statement.