Hirshman Leaving SDSU President Post in June
Wednesday, March 8, 2017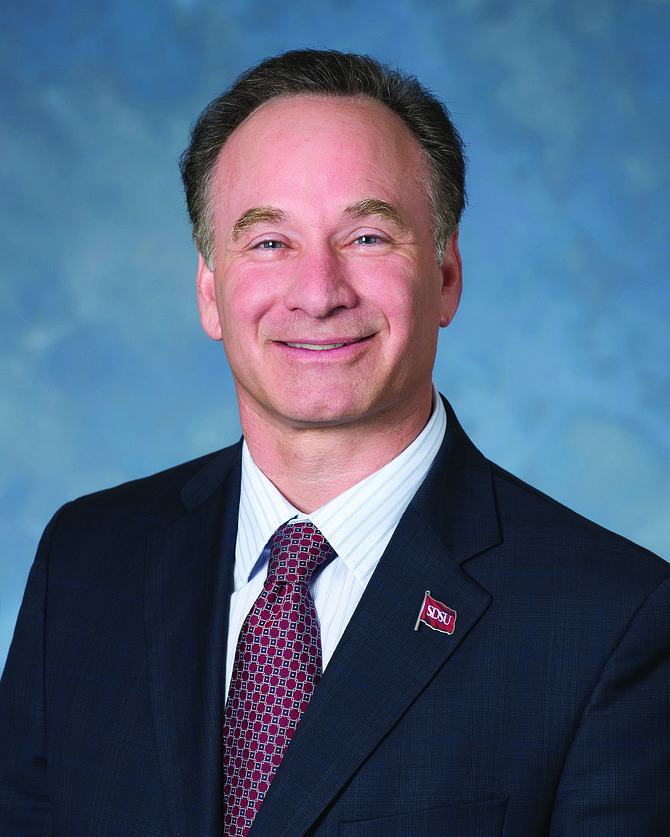 San Diego State University announced March 8 that President Elliot Hirshman is leaving the university to become president of Stevenson University in Maryland. Hirshman has been SDSU's president since 2011 and will leave the post on June 30.
"The opportunity to work with the dedicated and talented students, faculty, staff, alumni and community supporters of San Diego State has inspired us, and it has been a privilege to contribute to the growth and development of this great university," Hirshman said, referring to himself and wife Jeri in a statement issued by the university.
Hirshman is the eighth president in SDSU's history, and officials said he has helped San Diego State raise its profile as a major public research university. During his tenure, SDSU placed in various organizations' and publications' top rankings for students studying abroad, for ethnic and economic diversity, and for entrepreneurship among other areas.
During that time, the university brought its annual external research funding up to $130 million annually. University leaders also credited Hirshman's leadership for implementation of an integrated budget and financial strategy, and the raising of more than $785 million in private philanthropy for scholarships and new initiatives.
Also during his tenure, the university established and endowed the Susan and Stephen Weber Honors College, and built and remodeled facilities across the campus.
In the realm of business and civic education, the university saw new community investment in entities including the Jeffrey W. Glazer Center for Leadership and Service, and what is now called the Fowler College of Business Administration.
California State University Chancellor Timothy White will be visiting the SDSU campus to discuss with officials an upcoming national search for Hirshman's successor.
The transition comes as San Diego State leaders are mulling potential participation in development projects aimed at repurposing the current Mission Valley site of Qualcomm Stadium, after the recent departure of the San Diego Chargers for Los Angeles.
Separate plans put forward in recent months – by developers including JMI Realty and a team led by FS Investors – propose that the stadium site be converted at least in part into new university-centric facilities, possibly including a new college sports and pro soccer stadium, student and faculty housing, administrative offices and other services needed by the university as it outgrows its current main campus off Interstate 8.