PICO Holdings Inc. Reports Q4, Yearly Results
Friday, March 3, 2017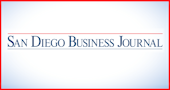 La Jolla-based PICO Holdings Inc. reported a net loss of $8.8 million on revenues of $113.1 million in the fourth quarter of 2016 compared with a net loss of $1.2 million on $108.1 in revenues in the same quarter of the prior year.
The company has interests in water and land rights. Its main assets are Vidler Water Co., which it owns entirely, and UCP Inc., of which it owns 56.9 percent.
Overall in 2016, the company reported a net loss of $21.9 million on revenues of $362.6 million compared with a net loss of $81.9 million on revenues of $266.7 million in 2015.

During the last year, PICO sold some of its water rights for $25 million and the majority of its oil and gas assets for $9.6 million, according to CEO Max Webb. PICO plans to wind down its remaining oil and gas operations this year, he said.
Webb took over as PICO's chief executive last year after the board of directors fired former CEO John Hart, who had butted heads with some shareholders over company management. Hart was also removed from his role as CEO of Vidler Water.
Hart's severance pay totals $10.4 million, Webb said.
Since the CEO switch, the company said it has implemented a plan to reduce overall executive compensation. Webb said the company also plans to shrink its board of directors from seven members to five, following its annual shareholders' meeting in May. Each director will serve a one-year term, eliminating a staggered board.
As of Dec. 31, PICO had a market cap of $349.5 million and a book value of $328 million.