Software Engineers Find S.D. Has a Favorable 'Exchange Rate'
Originally published March 2, 2017 at 2:36 p.m., updated March 2, 2017 at 2:36 p.m.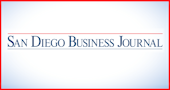 San Diego — $112,000 a year. That is the average salary for a software engineer in San Diego, according to a newly issued study from Hired Inc.
The sum is well short of what software engineers in the San Francisco Bay Area make ($134,000 per year) and slightly behind Los Angeles ($117,000 per year). San Diego's average salary is ahead of Austin, Texas ($110,000) and surprisingly, way ahead of international locales. A software engineer in London earns an average of $73,000 per year, while Paris pays a mere $55,000.
Hired, based in San Francisco, matches tech workers with tech employers. "Our analysis shows it's a great time for tech workers to consider a role outside Silicon Valley," study authors said.
In many markets, job candidates from out of town fetch a higher salary than local residents, and that's the case in San Diego. On average, San Diego excutives pay a 7 percent premium for folks willing to pack their belongings in a U-Haul. The average offer for San Diego candidates was $103,000 while the average offer for relocating candidates was $110,000.
The survey — called the 2017 State of Global Tech Salaries — has one neat, geeky feature: It adjusts salaries to the cost of living in the Bay Area. Looking through that lens, San Diegans are big winners. Yes, they only bring home $112,000 — but that $112,000 goes a lot further. It would take a $179,000 salary to build the same kind of life in the Bay Area. Even then, you would still have a miserable Bay Area commute.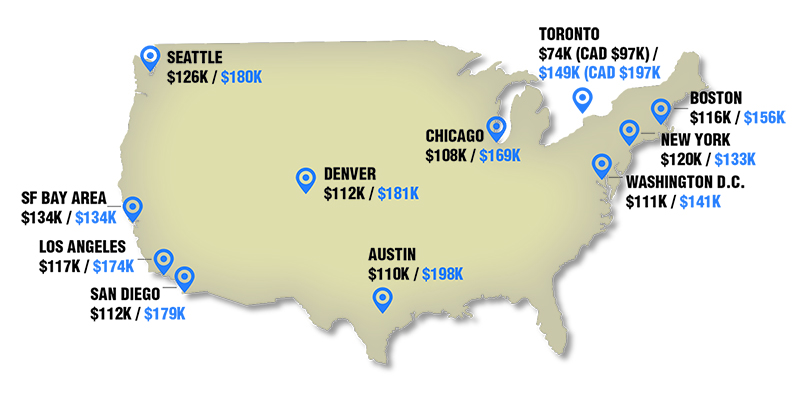 Smedley Joins the Big Guns at Amazon
John Smedley, long a fixture in San Diego's videogame scene, has joined Amazon.com Inc., which has put him to work setting up a San Diego location for Amazon Games Studios in Rancho Bernardo.
And you thought Amazon (Nasdaq: AMZN) was just trying to perfect fresh-food delivery by drone.
Smedley will work on an all-new project for Amazon. The company has game studios in Irvine and Seattle, and gaming employees in Austin, San Francisco and London. The company is hiring for its game projects.
Smedley "helped create the blueprint for fusing massive game worlds with vibrant player communities, a vision that we share at Amazon Game Studios," the company said in a blog post.
Smedley is credited as one of the architects for the massively multiplayer online role-playing game, where players meet up and compete in fantasy worlds. In 2002, the people at Sony Online Entertainment showed me the 44 computer servers where people from all over the world played "EverQuest" at all hours of the night. Later came other multiplayer titles such as the zombie apocalypse game "H1Z1" — which has since split into
two games.
Smedley was with Sony for 13 years and "loved every second of it," he said in his LinkedIn page.
Columbus Nova, part of Renova Group, bought Sony Online Entertainment in 2015 for undisclosed terms and renamed it Daybreak Game Co. Smedley left in the middle of 2015.
His most recent venture was an independent game studio,
Pixelmage Games LLC. The business tried to crowdsource funds for an ambitious multiplayer role-playing game called "Hero's Song." Late last year, Pixelmage said it was closing shop, blaming slow sales.
The big question is whether Amazon will somehow pick up where Pixelmage left off. Smedley was not available for an interview and Amazon declined comment on its San Diego strategy, referring me to a statement on its website. Amazon is working on a multiplayer game called "Breakaway." It also operates the Twitch website, where gamers go to watch other gamers play.
Envy Gets Visual With Search App
Carlsbad-based Envy bills itself as the first ever visual search and review app. The business will take part in the SXSW Accelerator competition during the SXSW festivals March 11-12 in Austin. The application itself was scheduled to launch on March 1 in San Diego and Austin.
Envy lets consumers locate and select products (and services) by swiping through images. Taking a page from the Tinder playbook, consumers swipe right if they like a product or left if they don't. Users also have the option to view a website, map, phone or booking information directly; read and post reviews; and establish a following as an influencer.
The business is a project of Jennifer Cosco (Envy's CEO) and Christopher Nebel. So far, Envy is running with the help of friends and family; the business' core team hopes that the SXSW festivals bring it closer to series A funding.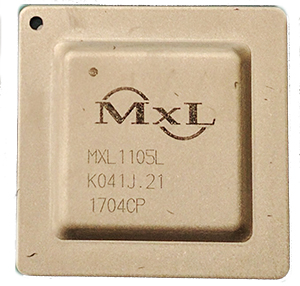 MaxLinear Shows Off New Chips
Just in time for Barcelona's Mobile World Congress show, Carlsbad-based MaxLinear Inc. announced that it has introduced a new family of chips. The MxL1100 family consists of fully integrated broadband microwave transceivers for the upcoming fifth generation of wireless communications (aka 5G); wireless backhaul and front-haul; and satellite broadband applications. A simplistic definition of backhaul is communications between the cell tower and the core network. The new MaxLinear chips are complementary metal oxide semiconductors, or CMOS.
Separately, Irvine-based Vubiq Networks Inc. said it plans to use MaxLinear's MxL85100 baseband system-on-a-chip for its HaulPass V10g radio link product.
MaxLinear shares trade on the New York Stock Exchange as MXL.