COMPANIES FIND HELP IN THEIR QUEST TO REACH MILLENNIALS
Professional Snapchatting Hits Key Demographic Target for Companies
Originally published March 2, 2017 at 2:49 p.m., updated March 2, 2017 at 2:49 p.m.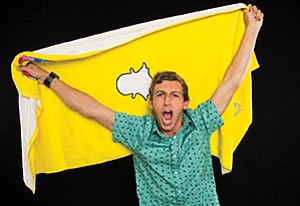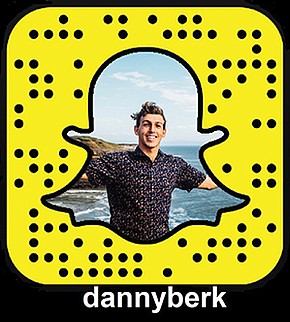 Snapchat is a mobile messaging app with one unique feature — messages are timed and eventually disappear
Snap: (n.) A picture or video sent through Snapchat
Story: (n.) A series of snaps stitched together to make a video
Snaps can be sent to an individual in a private message, or used to create a "story" that is uploaded and shared with a users' network for 24 hours until it disappears
San Diego — There's an ever-growing list of social media sites used by marketers to get eyeballs on brands, with Twitter and Facebook dominating most budgets for social campaigns.
But the latest platform to dazzle marketers is Snapchat, the messaging and social media app you've likely never used (that is, unless you're younger than 35).
As of last month, 86 percent of Snapchat's users were between the ages of 13 to 34 years old, making most adults unfamiliar with the platform. For those still in the dark, here's a quick reference:
Snapchat, which launched in 2011, is a popular platform for news and entertainment media (think CNN, Buzzfeed, and the Wall Street Journal) to share content in new ways. It's also particularly useful for live streaming events.
Connecting With Younger Crowd
Now businesses are warming up to the platform, recognizing Snapchat as an avenue to connect with younger consumers. The problem is few companies know how to use Snapchat (and if they do, their audiences are still small).
That's leaving room for influencers — Snapchat "celebrities" who've organically gained a large following — to act as corporate guides.
San Diego local Danny Berk, 22, is a guru of the new field of "professional Snapchatting," earning a six-figure income by helping corporations with their content.
Big-name brands including Jack in the Box and Cox Communications hire Berk to take the wheel of their corporate Snapchat accounts, leveraging Berk's fun personality to engage younger customers.
"Brands hire me because they're trying to reach the millennial generation or a younger demographic," Berk said. "I'm basically a content guy, making good content for their brand."
Berk, a high-energy, semi-professional surfer, jumps out of helicopters, bungee jumps off bridges, and pulls other eye-catching stunts to wow his followers (and his clients' followers).
"I'm not trying to sell anything, I'm just trying to make creative stories for their accounts," Berk said. "Because no one's going to watch Snapchat if you're just selling stuff."
Jumping Jack
One such creative snap was when Berk jumped out of a plane and parachuted into the parking lot of a Jack in the Box.
"I took the ultimate jump for Jack," Berk told his followers once landing. "Was it worth it? Yes, it was."
Cox Communications, on the other hand, assigns Berk to cover live events. In 2016, the company sent Berk to Las Vegas to cover the Consumer Electronics Show through the Cox Snapchat account. And last summer, they asked him to tour the Cox "Smart Home," where the company unveiled internet-of-things applications for its gigabit speed internet.
"Snapchat is a way we can take the public on a real-time, behind-the-scenes look at a special event or product demo without them having to physically be there," said Ryland Madison, director of marketing for Cox Communications' California markets. "Working with Danny helps us reach a new audience. He's also an expert in how to use Snapchat, and he brings his own fun, personal perspective to our products and services, which really humanizes our technology."