Startup Groups Won't Give Up on Cross-Border Effort
Wednesday, March 1, 2017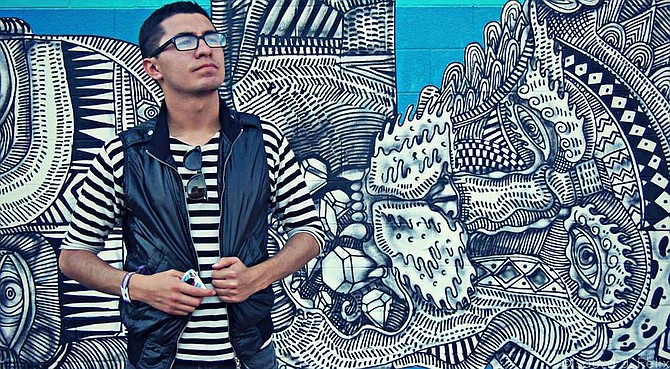 Local startup community organizers are spearheading another attempt to connect Tijuana's technology hub with San Diego's.
This time, the effort involves nonprofit Startup San Diego and its latest board appointment, David Peguero.
Peguero is a startup community organizer in Tijuana, and the marketing guy for Mind Hub, a TJ-based technology incubator and coworking space. Peguero also recently launched Frontera Founders, an organization meant to build up TJ's startup scene (much like Startup San Diego's mission in San Diego) with an emphasis on cross-border collaboration.
Austin Neudecker, co-founder of Startup San Diego, said it's important for San Diego startups to have a link across the border.
"This deepens our commitment to work across the border," Neudecker said. "Peguero sees the border as a frontier of opportunity rather than a division."
Peguero joins a nine-member board at Startup San Diego, the first appointment in a complete overhaul of the board.
"Right now, our board is mostly the Startup San Diego team that's sitting in as the board," Neudecker said. "We're replacing them as we decide and vote on who should fit the bill."
Neudecker said that he hopes the board will be made up of three local entrepreneurs, three local community organizers, two members of the Startup San Diego executive team, and one expert in nonprofits.
Startup San Diego's board appointment is the latest effort by the startup community to build bridges to Tijuana.
Organizers of Startup Weekend attempted to organize the first cross-border weekend event for entrepreneurs in January, but the event was canceled last minute due to gasoline protests in Mexco.
In February, startup leaders from Tech Coast Angels, Startup San Diego, and other local organizations published an open letter expressing concerns about President Donald Trump's immigration ban and its potential impact on the startup economy.
"San Diego is uniquely situated to prosper by building bridges, not walls, with promising startup communities such as Tijuana," said Ashok Kamal, executive director of Tech Coast Angels, in an email. "Entrepreneurship is a truly global language and barriers hurt our competitive positioning."