Sempra Signs MOU With Korea Gas Corp.
Thursday, June 29, 2017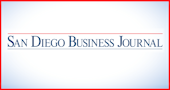 Korea Gas Corp., one of the world's largest buyers and importers of liquefied natural gas, has emerged as a potential partner in — and customer for — Sempra Energy's proposed liquefied natural gas plant on the Gulf of Mexico.
San Diego-based Sempra (NYSE: SRE) said in a statement released June 29 that it and Woodside Petroleum Ltd. have signed a memorandum of understanding with the Korean company (known as Kogas for short) regarding the LNG liquefaction plant set to be built in Port Arthur, Texas.
In a statement, Sempra said the memorandum opens discussion about key aspects of the Port Arthur LNG project, including engineering and construction works, operations and maintenance, feed gas sourcing, offtake of liquefied natural gas (LNG) and Kogas as a potential purchaser of LNG from, and equity participant in, the Port Arthur LNG project.
"Kogas' expertise and knowledge of the LNG market will complement Sempra's and Woodside's extensive natural gas infrastructure development and combined marketing and operational experience to continue advancing the Port Arthur LNG project," said Octávio M.C. Simões, president of Sempra LNG & Midstream LLC, in a statement distributed by Sempra.
The proposed Port Arthur LNG plant is designed to include two natural gas liquefaction trains, LNG storage tanks, marine berths and related facilities.
Sempra LNG & Midstream and Woodside Energy (USA) Inc. signed a project development agreement in February 2016. That deal lays out how they might share costs of the Port Arthur LNG project related to the development, technical design, permitting and marketing of the proposed liquefaction project.