FDA Clears Quidel Corp.'s Diagnostic Test
Thursday, June 29, 2017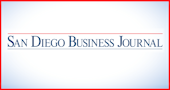 Quidel Corp. got the green light to sell a new diagnostic test that can detect a respiratory virus in children.
The clearance from the U.S. Food and Drug Administration came with a special waiver that allows the company to skip expensive certification called Clinical Laboratory Improvement Amendments (commonly known as CLIA). CLIA waivers are generally awarded when tests are simple and have a low risk of flawed results.
The OK from regulators significantly expands Quidel's available market for its new test instrument, called the Sofia 2, which will analyze the respiratory test. The test is meant to detect respiratory syncytial virus infections from swab samples taken directly from children with symptoms of the virus.
The company already received a CLIA waiver for another one of its tests for influenza in May.
"With the clearance of Sofia Influenza A+B and Sofia RSV on the new Sofia 2 instrument, we are now able to diagnose two of the most common respiratory diseases more quickly, more easily and at a lower cost; a perfect fit for the specific needs of the point-of-care space," said Douglas Bryant, president and chief executive officer of Quidel, in a statement.