AristaMD's Founder Leaves Company
Thursday, June 29, 2017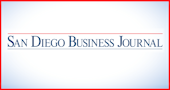 Rebecca Cofinas, founder and CEO of San Diego's AristaMD, has left the digital health company.
Jay Lichter, managing partner at San Diego venture capital firm Avalon Ventures, is interim CEO.
Avalon led an $11 million Series A round for the company last year, with participation from Correlation Ventures.
Confinas, who started the company in 2014, declined to comment.
Lichter said there have been no other changes in senior management at the startup, which uses technology to reduce costs and improve access to specialist care by facilitating quick communication between health care providers and specialists.
"Avalon remains committed to Arista, its team and mission," Lichter said.
Earlier this year, AristaMD received a $500,000 investment from the Philadelphia College of Osteopathic Medicine's Primary Care Innovation Fund, the fund's first since its establishment in May 2016.