S.D. Apartment Property Sells for $73 Million
Sunday, June 25, 2017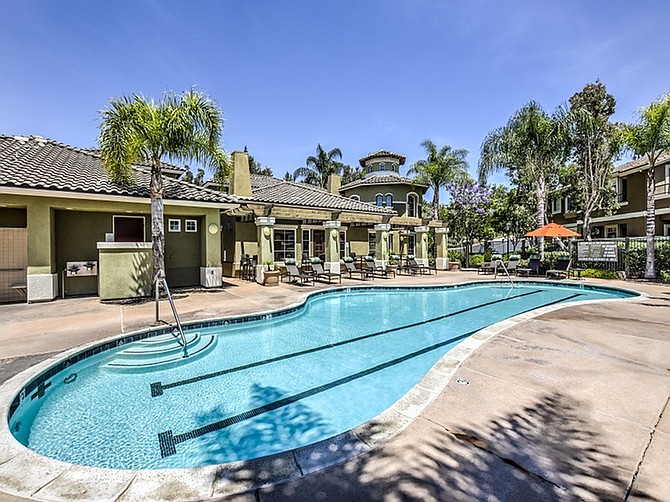 Affiliates of Palo Alto-based Pacific Urban Residential have acquired a 169-unit Mira Mesa apartment property for approximately $73 million, according to CoStar Group and public data.
The seller of the property, known as Sofi Highlands at 11600 Compass Point Drive North, was an affiliate of the nonprofit Silicon Valley Community Foundation of Mountain View. The seller was represented by Tom Moran Jr. of brokerage firm Moran & Co.
The property was built on 5.6 acres in 2003 and was approximately 94 percent leased at the time of sale. The building was part of a portfolio sold by the foundation.
In May, Pacific Urban Residential purchased a 136-unit apartment property in Oceanside for $30 million.