TOURISM: CHULA VISTA'S $969M PLAN MAY CHANGE TOURISM MAP
Bayfront Hotel Gets Official Approvals
Originally published June 22, 2017 at 12:55 p.m., updated June 22, 2017 at 12:55 p.m.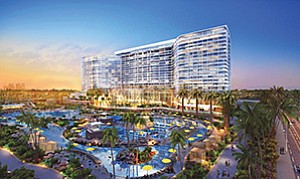 San Diego — eveloping Chula Vista's waterfront, officials have set the stage for a $969.3 million hotel project that could give San Diego County's second-largest city its first significant share of the region's tourism and convention dollars.
Port district and Chula Vista city leaders approved a resolution calling for the development of a 1,450-room convention hotel, deemed the linchpin for long-range commercial development of the Chula Vista bayfront.
Meeting jointly on June 20, the Unified Port of San Diego's Board of Port Commissioners and Chula Vista City Council each unanimously approved a nonbinding letter of intent with Houston-based RIDA Development Corp. for development of the project.
RIDA is in talks with Gaylord Hotels, a subsidiary of Marriott International, to operate a Gaylord-branded waterfront venue that would also have 275,000 square feet of convention and meeting space, retail and resort amenities, and 1,500 public parking spaces.
RIDA is a prominent global developer of hotels, offices and master-planned communities, with completed hospitality properties including the 720-room Omni Orlando Resort at ChampionsGate and the 1,400-room Hilton Orlando, both in Florida, and the 1,000-room Marriott Marquis Houston in Texas. Currently under construction is the developer's 1,500-room Gaylord Rockies in Aurora, Colo.
Officials said construction on the Chula Vista venue could begin in 2019 after the project receives all of its necessary local and state approvals, with a targeted opening in 2022. An exact construction timetable, along with the financing mechanism and terms of a ground lease between the developer and port district, are yet to be finalized.
'Major Milestone'
For now, port and city officials are calling the approved agreement a "major milestone" after more than 20 years of discussion aimed at developing 550 acres of port-controlled land along Chula Vista's waterfront.
"This is just an historic moment," said Robert Valderrama, chairman of the port commissioners, who has represented National City on the board for more than 12 years. "If you look at the Port of San Diego, all of the development has been done in San Diego."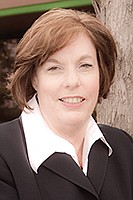 "This is the first time you're going to see a major development in the South Bay — in Chula Vista," he said. "This is not only going to make Chula Vista a greater place than it is, but it benefits all of the South Bay cities."
That area of San Diego County — including Chula Vista, National City and Imperial Beach — has long been seeking destination hotel venues to host business and leisure travelers, and its residents must often head northward for places to hold special events such as wedding receptions and school proms.
"Equally important is the potential new customer base that will be occupying these hotel rooms," Cindy Gompper-Graves, CEO of the South County Economic Development Council, told officials at the joint meeting. "Those visitors will be eating, shopping, visiting our local establishments and, equally important, spending their much-coveted tourism dollars right here throughout our region."
Those visitors in turn will likely be partaking in recreational and other activities that regional officials have long been seeking to promote as destination stops, including the Living Coast Discovery Center, concert venues, kayaking, wind-surfing and bicycling on the Bayshore Bikeway.
"We welcome them and we welcome this project because South County is ready to accommodate a hotel and convention center of this great magnitude," Gompper-Graves said.
$1B in Additional Investments
The RIDA concept was chosen from among several received by the port district during its 2014 proposal submission process. Port Commissioner Ann Moore, who represents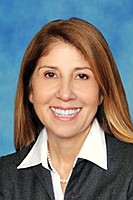 Chula Vista and spearheaded much of the work that led to the 2012 approval of the port's master development plan for that city's bayfront, said getting a prominent global hospitality developer like RIDA on board was key for carrying out the long-range vision for the waterfront area.
The convention hotel has long been deemed a necessary catalyst to create additional long-range commercial, residential and recreational projects along the waterfront.
Officials have projected that the Chula Vista waterfront at full build-out would have more than $1 billion in additional new investments by multiple developers, along with a new signature park, promenades and other public open spaces.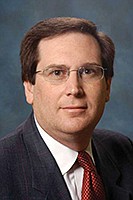 RIDA CEO Ira Metzner said the convention hotel will be designed to fit in with its natural surroundings, taking into account elements similar to those that his company addressed previously at locations in Florida and Colorado.
He said the hotel's convention and meeting facilities should give big and small organizations additional options that will help the region stay competitive with other cities, without cutting into business at San Diego Convention Center.
Complement, Not Competition
Metzner said his company's convention hotels continue to co-exist nicely with city convention centers in several markets, including Orlando, Dallas and Washington, D.C.
"We are not looking in any way to compete (with the San Diego center)," Metzner said of the Chula Vista project. "What we're looking to do is complement; this is a completely different type of hotel."
Clifford "Rip" Rippetoe, president and CEO of the San Diego Convention Center Corp., which operates the downtown facility, said via email that the Chula Vista project is "an exciting new opportunity" for the South Bay and the region overall.
"We don't see the convention center in Chula Vista as competition," Rippetoe said. "Their venue will be able to host events with up to 1,000 to 3,000 attendees, not the greater citywide events that we have as customers, which draw 20,000 to 30,000 in attendance."
Rippetoe said the San Diego waterfront center currently has a marshaling yard in Chula Vista, where freight used to set up exhibits is staged before it's brought downtown. "We are members of the Chula Vista Chamber of Commerce as well, so we have ties to the South Bay," he said.
The Financing
The resolution approved by port and Chula Vista officials includes a preliminary financing agreement, under which RIDA and its private financial partners would pay for approximately $688 million out of the project's total cost of $969.3 million.
A public joint powers authority, to include port and Chula Vista city officials, would be responsible for financing the remaining $281.3 million, including $225 million for the hotel and $56.3 million for required infrastructure. The public portion is expected to be financed primarily through the issuance of bonds, with debt to be paid down via sources, including lease revenues from the port district and hotel tax revenue from the city.
According to the port district and its consultants, the Gaylord hotel project on its own is expected to create a total of 3,100 construction jobs and 3,700 permanent jobs. It would also create a $1.2 billion economic impact during construction and a $390 million impact annually once it's in operation.
Officials said the San Diego County regional impact, with ripple results from the hotel's operations, would include a total of 16,000 jobs and an annual economic impact of $1.7 billion.