National City Hotel Rebranded as Ramada after $1M Renovation
Monday, June 19, 2017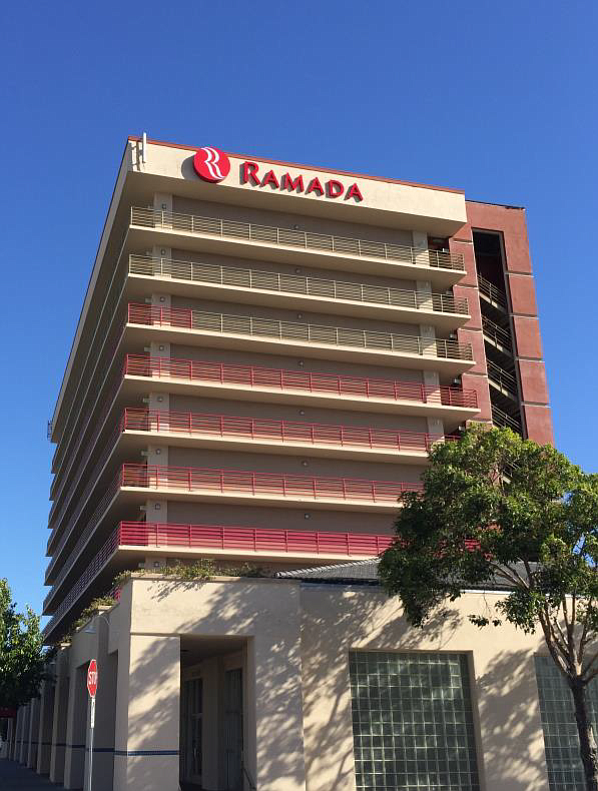 A former Clarion Hotel in National City recently reopened under the Ramada banner following a $1 million renovation of the 180-room property at 700 National City Blvd.
A statement from Ramada Worldwide Inc. said improvements at the 10-story hotel included a redesign of bedrooms and bathrooms, ugrading of bedding, and the addition of flat-screen televisions. The property also has an upgraded fitness center and business center.
Ramada, which operates a global chain of nearly 840 midscale and upscale hotels, is a subsidiary of Wyndham Hotel Group LLC and New Jersey-based parent company Wyndham Worldwide Corp.
According to CoStar Group and public data, the National City hotel was built in 1990 and has been owned and operated since 2012 by Brighton Management of Diamond Bar.