4 Tips for Surviving Startup Week
Wednesday, June 14, 2017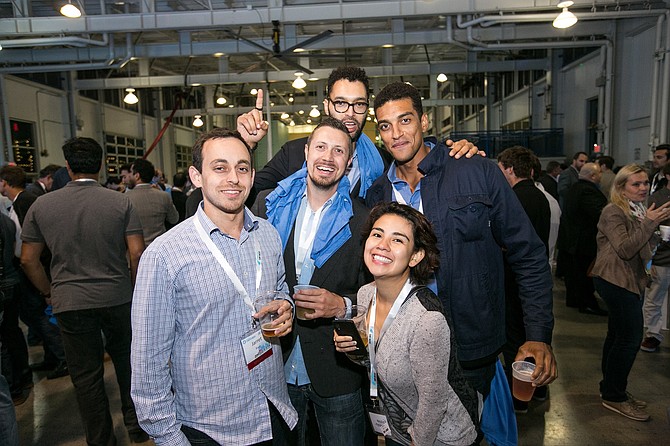 San Diego Startup Week, the largest event of the year for startup folks, begins next week, June 19-23. The event includes 150 events spread across several blocks of Downtown San Diego, so getting the most out of the week will require some planning.
Here are four tips for surviving Startup Week.
1.) Create a schedule through the app
Search the app market for "San Diego Startup Week" (available on both Android and Apple). The app lets attendees browse all 150 events, mark favorites, and create a schedule for the week. When scheduling, remember to account for travel time. These events are in different buildings around downtown, so allow time to walk a few blocks between sessions.
The app also includes an event map, speaker bios, and a mini social network to connect with other attendees and share updates.
2.) Plan to spend the whole week downtown
Even if your office is in another neighborhood, try to make arrangements to work out of a downtown coworking space during the week. WeWork, DowntownWorks, DeskHub, and The Vine have all set aside dedicated space for Startup Week attendees to work for free.
If you're really committed, you can even rent out an Airbnb space to crash each night. The evening events can go late, and the morning sessions begin at 8 a.m.
3.) Consider alternative transportation
Parking can be difficult downtown, so consider taking a cab, an Uber, the bus, trolley, or bicycling in every day. Remember, a bike would be handy when hopping from one building to another.
4.) Wear your Startup Week gear
Don't forget to wear your Startup Week T-shirt (or a vintage edition from prior years), as it helps connect with other attendees milling about downtown. Check in to grab badges and new T-shirts at WeWork on B Street and 6th.