San Diego Council Rejects Special Election for Convention Center Funding Plan
Tuesday, June 13, 2017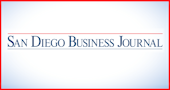 San Diego City Council has rejected Mayor Kevin Faulconer's call for a special election this fall to decide on a hotel tax hike of up to 3 percent, aimed at financing a convention center expansion while also addressing other civic programs including homeless services and street repairs.
The June 12 decision, by a 5-4 vote, means the convention center plan is likely heading for a vote in the November 2018 general election. With the special election nixed for the convention center vote, a fall 2018 vote is also likely on the proposed SoccerCity mixed-use project in Mission Valley, though proponents of that project were weighing their options following the council vote.
At a council meeting that lasted several hours, council members and several members of the public pointed to voters' approval last year of Measure L, which requires a general election vote on city proposals that originate as initiative or referendum measures. Measure L gives city council leeway to schedule special elections in urgent or emergency situations.
SoccerCity supporters, who successfully gathered more than 100,000 signatures in an initiative drive, had hoped for the project to go on a ballot this fall with the convention center proposal, which is a legislative rather than initiative proposal.
The majority of council members ultimately did not agree with hotel tax hike supporters that the convention center issue constituted an urgent or emergency situation that could not be addressed next year.
The council decision also repudiated a recent move by Faulconer to veto the council's recent move, by an 8-1 vote, to eliminate $5 million from the city's fiscal 2018 budget aimed at financing a special election this fall. The election funding matter will be moot if council ultimately decides on June 19 not to place SoccerCity up for a vote this year, which appeared likely based on the convention center ballot discussion and vote.
"Today a council majority voted against calling an unnecessary and costly special election and reaffirmed the budget that was overwhelmingly approved last week," said third district Councilmember Chris Ward, who opposed the special election, in a June 12 statement.
Ward said the city still needs to obtain the land needed to expand the convention center, and will likely need to adjust upward the allocation of funds geared to addressing homelessness in any convention center funding plan. More community stakeholders will need to be in on the discussion, he said.
"The frustrating thing is that we agree on what we want," Ward said. "I have been a long-time supporter of expanding our convention center and strongly agree homelessness and infrastructure should be our top priorities."
Representatives of a local tourism coalition, which had supported a fall 2017 special election on the convention center-focused hotel tax hike, said they were disappointed by the council's decision.
"Without an alternative, they turned down a plan that included a billion dollars for homeless services and a billion more for road repairs, not to mention the city services a modern and expanded convention center would pay for in every neighborhood," said Mike McDowell, president and CEO of the San Diego Lodging Industry Association, in a statement.
"We will continue to move forward," McDowell said. "If we have to solve San Diego's problems without the support of these council members, we will."
The convention center proposal calls for raising the city's transient occupancy tax, which is currently a 10.5 percent tax on room bills, by 1 to 3 percent based on a hotel's proximity to the convention center.
Supporters said the measure would finance a connected expansion of the current convention center, expected to cost between $630 million and $685 million, while also creating funding streams to boost services for the homeless, and also address road repairs and other civic needs.
The waterfront location currently eyed by center expansion supporters is a site where private developers are currently processing plans for a proposed new hotel complex. Observers have said that matter and others would likely need to be settled before a financing plan goes before voters.