Mayor Faulconer Vetoes Council Move to Cut Special-Election Funding
Sunday, June 11, 2017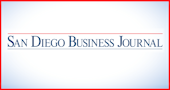 San Diego Mayor Kevin Faulconer has followed through on a promised veto of San Diego City Council's move to eliminate $5 million in budget funding intended for a fall 2017 special election.
In a statement, Faulconer said he used his veto power on June 9 to make several changes to the fiscal 2018 budget measure recently approved by the council. Those included restoring funding for a Nov. 7 special election that the mayor deems necessary for a public vote on the proposed SoccerCity mixed-use project in Mission Valley, and a separate vote on a hotel tax hike aimed at financing a convention center expansion.
City Council will now have five business days to override the veto, but will need at least six votes to do so. Based on previous votes and statements by council members, it appeared as of June 9 that the council was at least one vote shy of the six needed to overrule the mayor.
The City Council is currently slated to vote June 12 on whether to place a hotel tax hike of up to 3 percent on an upcoming ballot, possibly this November, to primarily fund the convention center expansion while also addressing other civic needs including homeless services.
On June 19, City Council is scheduled to decide on the timing of a public vote on the SoccerCity project, proposed for the site that currently houses Qualcomm Stadium.
Some council members have said they would like to see both measures appear on the general election ballot in November 2018, while proponents of the two projects argue that an earlier decision by voters is warranted