OFFICE: $23M PROJECT KEY TO TRANSFORMATION OF EAST VILLAGE DISTRICT
Spec Building to Test Market, Makers Quarter
Originally published June 8, 2017 at 12:53 p.m., updated June 8, 2017 at 12:53 p.m.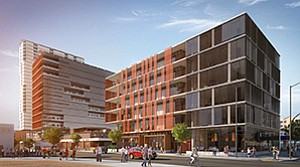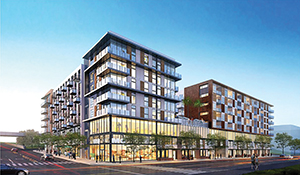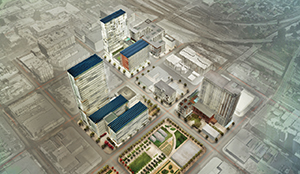 San Diego — The first "work" element at downtown San Diego's mixed-use Makers Quarter — a six-story, $23 million office building known as Block D — recently saw its long-awaited ground-breaking, two years after it was announced as the next component in the five-block, live-work-play community.
Expected to represent around $1 billion in investment by numerous developers at full build-out, Makers Quarter itself is among the larger components of longtime ambitions by the city and business community to transform an underused, once-declining swath of northeastern East Village — spanning nearly 100 acres — into a vibrant, job-creating hub like the kind increasingly favored by younger urban dwellers in many large U.S. cities.
The project's master developers, a three-company team known as L2HP, are now counting on the momentum being seen on several ongoing projects — many of which will be completed during 2018 — and a rising influx of young downtown professionals to lure office occupiers to Makers Quarter.
Block D, in fact, is expected to open in spring 2018 as just the first of three office components, totaling more than 1 million square feet of space, planned for Markers Quarter at full build-out over the next several years.
While work-focused offices are now the last element to arrive, Makers Quarter has seen plenty of "live" and "play" elements take root since the community was launched back in 2013.
Plenty of Hangouts
Two large apartment complexes are underway or in the works, and a new Punch Bowl Social entertainment center is taking shape in a renovated older building that once housed a boxing gym. Older adjacent buildings in the former industrial neighborhood now house the Urban Discovery Academy charter school, the Fab Lab innovation hub, and the recently opened 10 Barrel Brewing beer pub. Outdoor open spaces like Silo and Smarts Farm regularly draw crowds for live music and other cultural events.
Makers Quarters' developers note that Block D is downtown's first ground-up multitenant office construction project in more than a decade; they have not yet announced specific tenants for its five floors of office space and ground-floor retail spaces.
Their optimism is stoked by recent developments including UC San Diego's announcement in December 2016 that it plans to open by 2020 a new $42 million cultural and education center in East Village, as part of a larger mixed-use project being developed by Holland Partner Group at Park Boulevard and Market Street. Observers are expecting the UC San Diego presence to create a ripple effect, as other types of business and education entities explore locating in the neighborhood.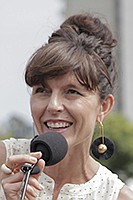 "The UCSD project has been catalytic on so many levels," said Stacey Pennington, urban planner for Makers Quarter. She added that the nearby San Diego Trolley access that prompted UC San Diego to locate there — combined with a larger regionwide trolley extension currently underway — is also spurring other potential office occupiers to consider the neighborhood.
Seeking Office
So far, the indicators are more in the form of business queries rather actual lease signings at Block D, where work recently began at 15th and F streets. But Matt Carlson of brokerage firm CBRE Group Inc., who is handling office leasing for Makers Quarter, said downtown's overall office dynamics are pointing to continuing demand for urban office space.
Carlson said several types of tenants have recently been flocking to downtown, primarily by occupying renovated spaces in older existing buildings, and those are the same businesses that brokers see as potential future occupants at Makers Quarter. Those include coworking space operators, design firms, software firms and digital marketing agencies — tenants that generally need up to around 10,000 square feet of space.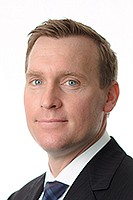 "By this fall, we should be able start taking people on hard-hat tours and show them around the place," said Carlson, a senior vice president in CBRE's San Diego office.
Pennington said actually seeing other neighboring elements already in use and generating traffic should help developers get the traction they were long lacking when it came to luring office tenants to Makers Quarter. The new entertainment and apartment elements, combined with upcoming adjacent parks being planned by the city, could help serve as worker recruiting tools for office tenants, though she said downtown in the long run will also need more lifestyle elements like good schools to retain the young workers now moving there.
11.4% Office Vacancy Rate
In terms of supply and demand, sources not involved with Makers Quarter have also noted that demand for downtown office space has recently been rising amid dropping vacancy rates. Data provider CoStar Group recently reported that downtown San Diego's office vacancy rate stood at 11.4 percent at the end of the first quarter — well below 15.1 percent a year ago, though still above the current countywide vacancy rate of 9.8 percent.
CoStar noted that the downtown market registered more than 251,000 square feet of positive net absorption — more space filled than vacated — during the first quarter. Downtown absorption has generally been on the upswing for the past year.
Brokerage firm JLL noted that downtown's first-quarter gains were spurred primarily by the city of San Diego's taking occupancy of the 315,000-square-foot tower that formerly housed Sempra Energy headquarters on Ash Street. "The lease of the entire 101 Ash Street property was especially significant as this was the single largest block of existing office space available in San Diego at the time of the lease," JLL said in its recent first-quarter report.
Office tenants have also not yet been announced for IDEA1, another mixed-use project in northeastern East Village being developed by Lowe Enterprises and locally based I.D.E.A. Partners, which is expected to be finished in October with 295 apartments.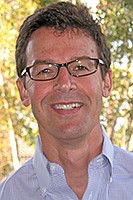 However, David Malmuth, a principal in I.D.E.A. Partners, said developers at press time were in the process of finalizing lease agreements with undisclosed tenants to take the project's full 7,700-square-foot office space, along with its two retail spaces totaling 4,800 square feet.
"Now that there's some product in place, I think things are going to pick up some momentum," Malmuth said of the general buzz of activity in the East Village sector known by local planners as the budding "IDEA District," with elements geared to innovation, design, education and the arts.
Making It Work
Downtown developers are counting on new apartment and condo residents to support upcoming new retailers, restaurants and other types of support businesses. Within the next few months, planners at Makers Quarter will know whether new office users are also ready to flock in.
The developers estimate that barring a major jolt to the economy the Block D building will house 250 to 300 workers at full lease-up by next year. By the time of full build-out, around 2022, Carlson said the total office worker population at Makers Quarter could be between 3,000 and 4,000.
Most of the current construction in downtown San Diego consists of apartments, condominiums and hotels. In East Village, the bulk of new mixed-use projects feature apartments with ground-floor retail. The biggest of those is the $275 million Ballpark Village, expected to open by early 2018 with 720 apartments and more than 55,000 square feet of retail.
Otherwise, none of the larger-scale office projects now under way in San Diego County are in the downtown market. The big new San Diego projects currently in progress include Kilroy Realty Corp.'s mixed-use One Paseo in Carmel Valley, and Casey Brown Co.'s repositioning of the former The San Diego Union-Tribune campus in Mission Valley for general-office use; tenants have not yet been announced at either site.
Tenants also have not been announced for what are planned to be extensive commercial office components at Manchester Financial Group's $1.3 billion redevelopment of the Navy Broadway Complex near downtown's waterfront. Developers have begun clearing older buildings from that site, though new construction has not yet begun.