GreatCall Acquired by Chicago-Based Private Equity Firm
Wednesday, June 7, 2017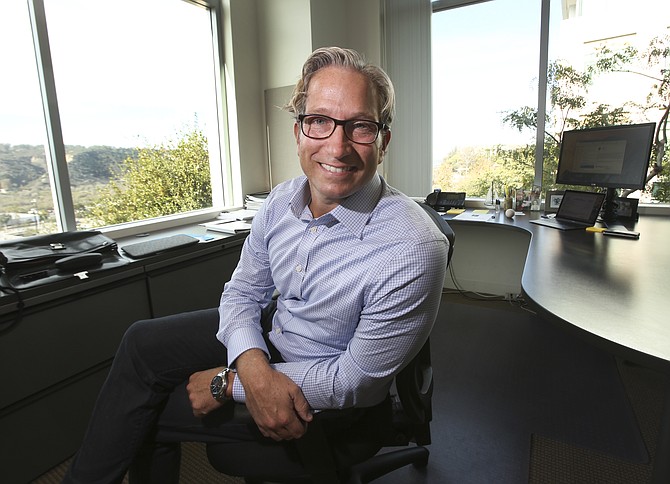 San Diego's growing health tech company, GreatCall, is being acquired by a giant Chicago-based private equity firm, GTCR.
GreatCall is one of San Diego's booming health technology firms, with annual revenue "well over" $250 million, according to company CEO David Inns. Since its 2006 founding, the company has grown to employ 1,100 people.
Now the firm will join forces with GTCR, which has $11 billion in assets, to grow GreatCall's technology and service offerings.
GreatCall makes a suite of wearable mobile devices, including easy-to-use cellphones and medical alert devices, intended to help seniors age in place. GreatCall's best-known product is the Jitterbug, a phone specially designed for seniors. It has large buttons and an easy-to-read electronic display.
Other products in its lineup include smartphones, medical alert devices and pendants that act as two-way communication links. The newer devices have sensors that can detect a fall and automatically notify call center operators, who can quickly contact emergency responders, caregivers and family members.
As part of the acquisition, GTCR will partner with Inns and the GreatCall management team, chipping in additional equity capital to fund future acquisitions and organic growth initiatives.
"David and the GreatCall team have built a tremendous business that is well-positioned for long-term success in an important industry," said GTCR Managing Director David Donnini in a statement. "As America's senior population continues to grow, technology enabling seniors to live independently at home for longer both significantly improves their quality of life and reduces the cost to care for them."
The deal is expected to close in the third quarter of 2017. Financial details of the acquisition were not disclosed.