Mayor Plans to Veto City Council Rejection of Special-Election Funding
Tuesday, June 6, 2017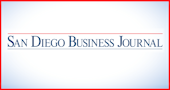 Mayor Kevin Faulconer plans to veto the San Diego City Council's 8-1 move to reject funding for a November special election, aimed at deciding the fate of the proposed SoccerCity mixed-use development and a hotel tax hike to support expansion of the city's convention center.
The council action on June 5 impacted $5 million in funding requested by the mayor as part of his fiscal 2018 city budget, which would cover the cost of a Nov. 7 election on the two separate issues. Faulconer has until June 13 to modify the budget based on his priorities, and the City Council would need a two-thirds majority – or six votes – to overrride the veto.
In a statement, Faulconer noted that four council members – Chris Cate, Mark Kersey, Scott Sherman and Lorie Zapf – expressed strong support for funding the special election. If those positions hold in a veto override vote, the council would be at least one vote short of the number needed to overrule the mayor.
While the City Council voted to approve the mayor's overall $3.6 billion budget, Faulconer called the decision to block special-election funding a "short-sighted move" that will deny voters a say on the two projects.
"The City Council majority wants to make San Diegans wait for more road repairs, wait to address the homeless crisis, wait to bring back tourism jobs, and jeopardize a chance to get a major league sports franchise," Faulconer said. "I intend to use my veto authority to restore the special election funding, while still retaining the added funding for our police, so the City Council can take an up-or-down vote on these urgent ballot measures."
Faulconer said both issues are time-sensitive and warrant a vote this year by city residents. The City Council is currently scheduled to vote June 12 on whether to put the convention center expansion funding proposal on the November ballot, and to vote June 19 on placing SoccerCity on the same ballot.
If it goes to voters, SoccerCity would require a simple majority to pass, while a proposed 3 percent hike in the city's hotel tax, to fund the convention center expansion and other civic programs, would require two-thirds approval.
The City Council's budget decision came at the end of a meeting that lasted more than five hours and included comments from more than 200 speakers, including supporters and opponents of both projects. While some called both important civic priorities, others said votes should take place in the November 2018 general election, when more people traditionally go to the polls.
SoccerCity's proponents, led by La Jolla-based FS Investors and others in a group known as Goal San Diego (Goal SD), contend a decision is needed this year, as Major League Soccer is set to decide soon on whether San Diego gets an expansion team. Proponents recently gathered the required valid signatures in an initiative campaign to place the privately funded Mission Valley project before voters.
"We, of course, are disappointed with this (City Council) decision because it ignores the will of the 112,000 San Diegans who signed our petition and who desperately want the opportunity to vote on SoccerCity this year when it matters," said Nick Stone, project manager for Goal SD, in a statement. "However, given the mayor's announced veto, we look forward to giving the City Council an opportunity to make a decision that matters on June 19."