Cibus Raises Over $57 Million
Monday, July 31, 2017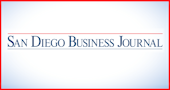 Local agtech company Cibus has raised over $57 million in an equity round, according to paperwork the company filed with the U.S. Securities and Exchange Commission.
The capital comes from 62 investors, with the first sale of stock dating back to July 2015. The regulatory paperwork listed several directors (including some of the C-suite and past and present board members), though it is unclear if any are new investors. Directors included Keith Walker, Rory Riggs, Richard Spizzirri, Eugene Linden, Mark Finn, Jean Lehmann, Alain Pompidou, Gerhard Prante, Christopher Richards, and Mark Lu.
Cibus (pronounced see-bus) is fine-tuning a gene-editing technology that improves a crop's resilience while remaining carefully outside the GMO line. The new technology used by Cibus is a less meddlesome way to improve plants. Instead of inserting a completely foreign gene into a plant's chromosomes (like genetic modification), gene editing only plays with the crop's existing DNA. Although Cibus is fiddling with plant genes, the technology is not the same as genetic modification and is therefore not classified as "GMO" by the U.S. Department of Agriculture. This means Cibus' crops can wear the label of "non-GMO" once they reach the shelves, a boon for farmers in need of consumer-friendly crops.
The company's first commercial crop, SU Canola, is an herbicide-tolerant crop that's heartier and less susceptible to shatter (when plants fall apart on the ground). The company also has three other programs for potatoes, rice, and flax. The potatoes are less prone to late blight — the fungal disease behind the potato famine of 1845. Cibus' rice and flax are also herbicide tolerant.
A Cibus spokesperson said in an email that the capital will be used to accelerate its research programs in a variety of crops, although the company did not detail which ones.