Darin Andersen Named CEO at NXT Robotics
Thursday, July 27, 2017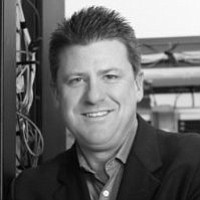 San Diego-based NXT Robotics Corp., a business working to commercialize robots for security, announced on July 27 that it named Darin Andersen as its CEO.
Andersen is the former COO of ESET and former president of Norman Shark, both cybersecurity companies. He is chairman and founder of CyberTECH, a San Diego-based network of tech-inspired startups and established firms, business leaders, research institutions, government and non-profit organizations.
NXT said it expects to release commercial robots by the fourth quarter of this year. It is working on separate models optimized for indoor and outdoor use. Jeff Debrosse is founder and chief technology officer at the company.