ARENA PHARMACEUTICALS BEGINS TO BOUNCE BACK FROM BELVIQ FAILURE
New Drug, New Attitude, New Day at Pharma Co.
Originally published July 25, 2017 at 7:59 a.m., updated July 25, 2017 at 7:59 a.m.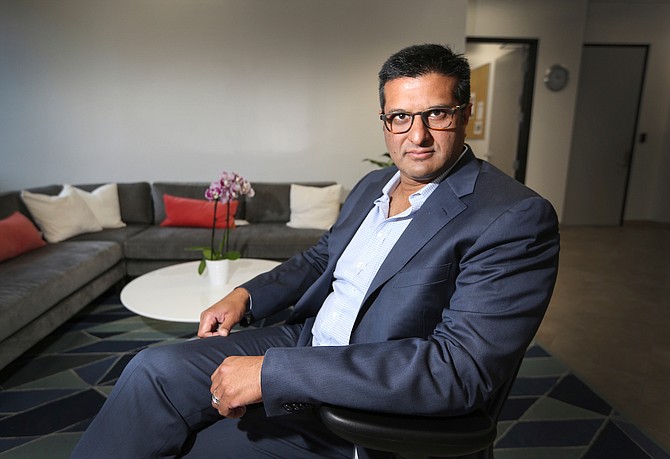 San Diego — Its diet pill was a commercial flop that almost sent Arena Pharmaceuticals Inc. to the grave. But now, following a major makeover, the company's new experimental medicines could bring renewed life to the San Diego biotech.
One medicine in particular has biotech investors buzzing, a drug that proved more effective in mid-stage human trials than anyone was expecting (more on that later). Over the past three months, the company's stock price, once in the gutter, has skyrocketed 80 percent. "Arena is back from the dead," said Jim Cramer, the TV personality of CNBC's "Mad Money." "I've got to tell you – I cannot believe this — it's still a buy."
Quitting Diet Pills
Here's why Cramer is surprised: Arena is best known for an obesity drug called Belviq, which took over a decade for Arena to bring to market. Once this product was finally approved for sale, doctors and patients weren't interested and sales never took off. In fact, most weight-loss drugs — not just Belviq — proved failures on the market. Disappointing sales made Belviq less of a cash cow and more of a burden, as the company was on the hook by the U.S. Food and Drug Administration to continue testing the drug's safety. The continued research would be expensive, and potentially not worth the money.
"The bottom line is obesity never fulfilled the commercial promise the company was based on," said Arena's fairly new CEO, Amit Munshi, who was brought in last year to "reset the company." All companies in the weight-loss space have suffered, Munshi said, including San Diego's Orexigen Therapeutics Inc.
So in early 2017, Arena officially bailed on the weight-loss vertical altogether, handing Belviq off to Arena's Japanese partner, Eisai Co. Ltd. The company made huge cuts to its workforce last July, laying off 100 people (73 percent of its staff). But to be clear, Arena had already downsized significantly at that point. In 2009, the company employed 500 people and its campus stretched across multiple buildings. Today, it employs 65 people and occupies one floor of one building.
Righting the Ship
Other than cutting staff, Arena has taken many measures to get back on track financially. Offloading Belviq got the company about $175 million back on the books over the next three years. In April, the company raised about $80 million in a stock offering. Then in June, when the company's stock price was dangerously close to penny stock territory, the company conducted a reverse stock split.
Prev Next