Effector Therapeutics Raises $38.6 Million From Pfizer Venture
Monday, July 24, 2017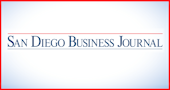 Local biotech Effector Therapeutics Inc. has raised $38.6 million in a Series C venture capital round led by big pharma investor Pfizer Venture Investments.
The new money will be used to advance a cancer drug called eFT508 into Phase 2 trials. The research on the drug is in collaboration with big pharma partners Pfizer and Merck KGaA. The funding will also be used to advance other therapies in Effector's pipeline through clinical trials.
This new capital comes less than two years after the company's $40 million Series B financing, announced in December 2015. It brings the total capital raised to $133.6 million.
Pfizer's investment arm was joined by additional new investors including Alexandria Venture Investments. All existing investors participated in the round including U.S. Venture Partners, Abingworth, Novartis Venture Fund, SR One, The Column Group, Altitude Life Science Ventures, Sectoral Asset Management, Abbvie Biotech Ventures, BioMed Ventures, and Astellas Ventures.
In conjunction with the financing, Effector appointed Elaine V. Jones, vice president of Pfizer Venture Investments, to its board of directors.