Bill Maris to Keynote SDVG's Venture Summit
Monday, July 17, 2017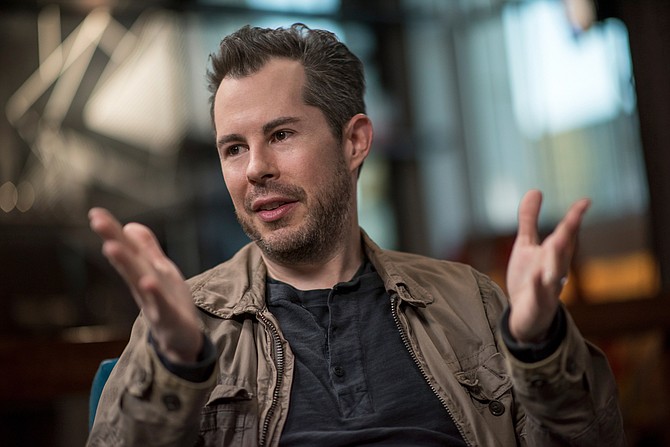 Silicon Valley-made venture capitalist Bill Maris, the near-celebrity founder of Google Ventures, will be keynoting San Diego Venture Group's biggest gathering of startups and investors this year.
Maris is a venture capitalist in the life science and tech space, and the first CEO of Google Ventures (GV). At GV, Maris grew the fund to employ over 70 people across seven offices, with $3 billion under management. Portfolio companies at GV include Uber, Illumina spinout Grail, and DocuSign.
Maris left Google Ventures in 2016, and lives in San Diego County. Maris founded a new VC fund this year called Section 32 based in Encinitas. Section 32 raised $150 million for its new fund, creating a lot of buzz among local tech startups hungry for top-tier investors.
It's unclear if Section 32 has any interest investing in San Diego startups, but Maris is increasingly getting involved in San Diego's tech community. He joined a new group called the Alliance for Southern California Innovation, which is meant to unify the entrepreneurial ecosystems in Los Angeles, Orange County, and San Diego.
"He's a big proponent of San Diego, and he wants to help the perception of San Diego and SoCal at large in the eyes of the venture community," said Mike Krenn, president of San Diego Venture Group (SDVG).
Krenn said Maris is owning his San Diego presence.
"When I told him we don't have any Series A tech funds in San Diego, he corrected me," Krenn said, laughing. "He said, 'Yeah you do. You have Section 32.'"
Now, Maris has agreed to keynote SDVG's annual Venture Summit. The summit is SDVG's biggest event of the year, with over 600 people attending last year. Attendees get the chance to meet with the 40 companies selected to be this year's "Cool Companies," and hear speakers from top-tier venture funds as part of the program. Last year the event featured Jackson Square Ventures, DraperFisher Jurvetson, and Microsoft Ventures, among others.
Krenn said he's hopeful that Maris' starpower will boost attendance to closer to 800.
This year's event is on August 30 from 7:30 a.m. to noon. at the San Diego Marriott Marquis. Click here for more details.