FINANCE: REGULATION, AND SUCCESSION ISSUES CITED AS SOME OF CAUSES
M&As in Wealth Management Off to Record Start in Q1
Originally published July 13, 2017 at 1:35 p.m., updated July 13, 2017 at 1:35 p.m.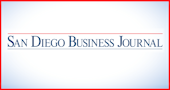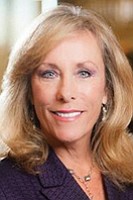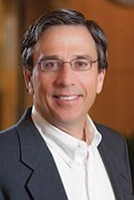 San Diego — In 2008, Elisabeth Cullington merged her investment advisory firm, Cullington Hill Advisors, into San Diego-based HoyleCohen LLC.
The deal was the first in a string of purchases by HoyleCohen, which is using an acquisition strategy to grow the firm.
Its latest acquisition — Santa Monica-based practice Libbie Agran Financial Services & Seminars — increased the firm's assets under management by about 70 percent, from roughly $1 billion to about $1.7 billion.
"While this Santa Monica acquisition is by far our largest, it will not be our last and I expect the pace to accelerate as we intend to expand via acquisition both in San Diego and in other West Coast markets," said Mark Delfino, the firm's managing director and CEO.
Record Start for M&A
Mergers and acquisitions in the wealth management industry got off to a record start in the first quarter of the year with 44 transactions, according to research by DeVoe & Co., a San Francisco-based firm that provides business strategy and M&A consulting services to wealth management and investment management companies. Such transactions were up 29 percent over the 34 deals tracked in the first quarter of the prior year, DeVoe reported.
"The first quarter of 2017 was the most active quarter ever of mergers and acquisitions in the RIA industry," said David DeVoe, managing director at DeVoe & Co. "Advisors are selling and merging to gain the benefits of scale in an increasingly competitive marketplace."
That's exactly HoyleCohen's strategy, said Delfino, who says the company has a number of potential candidates in the pipeline.
Bringing Cullington into the firm was one of three such deals the firm has undergone since 2006, when it joined Focus Financial Partners LLC, a partnership of investment firms that encourages its firms to grow and provides capital to fund acquisitions.
Cullington is now a managing director at HoyleCohen and co-founder of the firm's Women's Practice, which launched in 2011.
"My clients today are so much better off because we have so many more resources to serve them and so many different investment products and options that I couldn't have done as a business owner," Cullington said. "I just didn't have the time to do it — the due diligence, looking at the files, looking at their records, doing all that background — there's no way I would ever have been able to offer what we are offering today."
Chuck Ebersole, who ran a Sacramento-based advisory practice, merged with HoyleCohen in 2014.
Libbie Agran President and CEO Peter Mueller will head the combined firm's Los Angeles-area office.
Two Big Buys
Two of San Diego's largest registered investment advisory (RIA) firms have been acquired in recent years.
Hokanson Associates, which had $570 million in assets under management, was bought in 2015 by Aspiriant, a Los Angeles-based RIA with a growth-through-acquisition strategy. At the time, Hokanson became Aspiriant's fourth office in California and ninth in the country.
San Diego's Gupta Wealth Management, which had grown to manage assets of more than $1 billion, sold to Kansas-based Creative Planning in 2016; its founder, Ajay Gupta, became chief of investment strategy at Creative, which manages more than $23 billion.
Robert Meyer, president and CEO of Carmel Valley-based IBIS Capital, attributes the industry's ongoing consolidation to the difficulties of running a business and the concentration of advisers approaching retirement.
"It's a challenge for any business owner to work on the business instead of working in the business," he said.
While advisers emphasize the importance of financial planning to clients, some firms are operating without a formal succession plan.
"If somebody's not there when you're in need, there better be somebody else who can provide the advice and support," he said. "I think advisers are guilty of not doing enough of that. They get consumed with the capital markets and client calls and so on and so forth."
Meyer said IBIS has used executive coaches to ensure the firm doesn't skimp on such planning efforts.
As consolidation continues, Meyer said one day acquisitive RIAs may become large enough to compete with the wire houses, such as Bank of America Merrill Lynch or Wells Fargo Advisors.
Regulation, Compliance Pressures
Trevor Callan, managing partner in La Jolla-based firm Callan Capital, said the trend may end up benefitting specialty firms like Callan if the larger firms that emerge are viewed as generalists.
Callan's focus is on corporate executives.
"That's all we do, so when we talk to people about it, it's really right there front and center versus a firm that might do a little bit of that and a little bit of everything else, as well," he said.
He attributed the consolidation in the industry primarily to the increasing costs of regulation and compliance. Like Meyer, Callan said the growing number of advisers readying to leave the business is likely another factor.
"Firms are looking for succession plans, potential to sell down the road, and your multiples on an exit go up by being large," he said. "You're more attractive to buyers."
But the Callan firm, though it has been approached by prospective buyers, isn't interested, he said. The brothers who head the company aren't looking to retire; in fact, the firm just opened its second office, in Austin, and it's looking for potential acquisition targets.
"We're going to expand either way, but if we can find a firm that has our kind of niche that we can partner up with and acquire, that would be a faster way to get into a market like Austin, so we'll be looking around for those opportunities," he said.
Finding a Fit
Delfino, at HoyleCohen, said he talked with "well over 100" potential acquisition targets since the firm acquired Cullington's firm nearly a decade ago.
"Just like trying to get new clients, you have to do a lot of prospecting and courtship to find the right kind and to get them to become clients, and merger activity is no different," he said. "You basically meet and court 10 or more people for every one you even seriously consider, let alone finally merge with."
But although the independent advisory segment may be consolidating, it remains fragmented, with only a minority of market share going to RIAs in many major markets, including San Diego, he said.
"Even when you're at $1 billion or a couple billion, for the next 10 clients that come through the door there probably aren't more than one or two where we're in a competitive situation with another firm," Delfino said. "There's just so much market out there and we're small relative to the potential."
However, as more firms do grow, whether through acquisition or organically or both, Delfino — who came to the industry after stints in technology and consulting — says he expects to see more companies hiring executives to manage growth, rather than dispersing the responsibility among its advisers.
"You have to be able to try to unleash the value of these M&A activities," he said. "Just collecting assets isn't going to do it."