Dev Bootcamp Closing Down
Thursday, July 13, 2017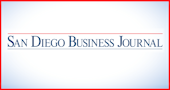 Poor financial performance is forcing Dev Bootcamp, one of the early pioneers of coding schools, to permanently shut down.
The coding school was founded in San Francisco in 2012, but spread to five other cities over the past five years. Dev Bootcamp launched in San Diego in 2015, joining an existing community of local bootcamps including Downtown's Origin Code Academy.
Now, Dev Bootcamp is closing up shop. The organization announced on Facebook that it was unable to find a financial model that would support the business.
"Winding down operations has been a heartbreaking decision," the post read. "We've been striving to find a viable business model that would enable us to further our vision of high-quality, immersive coding training that is broadly accessible to a diverse population, while also covering the critical day-to-day costs of running our campuses. Ultimately, we have been unable to find a sustainable model that doesn't compromise on one of those fronts."
Dev Bootcamp was acquired by Kaplan in 2014, in hopes that Kaplan could help the business get a better handle on finances. On Twitter, Dev Bootcamp went into detail on this matter.
"We would have closed much earlier without Kaplan's support," the post read. "Kaplan bought us time."
Dev Bootcamp's final cohort of students will begin training on July 17 and will finish in December. The company says it will continue to provide career services and support for "at least six months" following the last graduation.