New Home Co. Plans $100M Development at Civita
Wednesday, July 12, 2017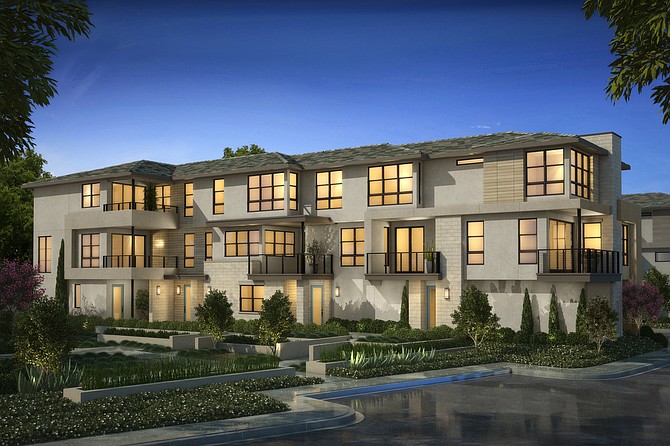 Homebuilder The New Home Co. of Aliso Viejo has announced its first San Diego County project, a 133-unit development at the Civita mixed-use community in Mission Valley.
A company spokesman said the estimated retail value of the homes at full buildout is $100 million. New Home's 8.7-acre project, known as Promontory, will include single-story and three-story attached homes, priced starting in the $700,000s and ranging between 1,401 and 2,188 square feet.
The company said in a statement that an on-site sales gallery will open in late summer 2017, with a model-home grand opening expected later in the year. Homes at Promontory were designed by Woodley Architectural Group Inc.
Promontory is among several residential projects, including houses and apartments, in the works or already completed by several developers at Civita, a 230-acre community master-planned by San Diego-based Sudberry Properties. Parks and other civic amenities have also been completed at Civita, with more civic and commercial elements in planning stages.