New Drug's Potential Lifts Stock of Arena Pharmaceuticals
Tuesday, July 11, 2017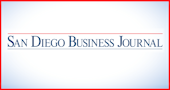 The stock for local drugmaker Arena Pharmaceuticals Inc. is skyrocketing Tuesday following news that the company may have a promising drug in the labs.
Arena's stock is up 41 percent in one day following the company's announcement that its drug, Ralinepag, performed well in Phase 2 clinical trials. Leveraging the investor's good mood, the company announced 24 hours later that it was raising $150 million in a public offering of its stock.
The stock spike is quite a rebound for Arena. Investors of the company have endured years of commercial disappointment with Arena's first marketed drug, Belviq. The company's stock was dangerously close to penny-stock territory when Arena opted to do a reverse stock split last month, consolidated 10 shares into 1. Reverse stock splits are often seen as negative corporate actions. That's because they are a tactic often used by companies that have seen their share prices fall into the $1 range and, therefore, run the risk of being delisted from stock exchanges that have minimum share price rules.
The company has been making changes to come back from its financial situation. The company unloaded Belviq onto its partner Eisai Co., which should lower the company's clinical costs significantly.
Now, Arena's new drug candidate, Ralinepag, looks promising to investors. The drug targets pulmonary arterial hypertension (PAH), a rare disease caused by high blood pressure in the arteries that connect the heart to the lungs. In PAH patients, Ralinepag reduced pulmonary vascular pressure by 30 percent compared to the placebo. Investors were hoping to see 20 to 25 percent, so the results were impressive.
Ralinepag belongs to a class of drugs with $1.6 billion in cumulative global sales last year, according to Citigroup. Arena designed its new drug to be more potent than Uptravi, the last drug in this class to be approved. In 2016, the first full year on the market, Uptravi sales totaled $240 million.