Tech Heavy Hitters Named to EvoNexus Board
Thursday, July 6, 2017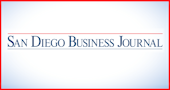 Richard Baldridge, president and chief operating officer at ViaSat Inc., has been elected chairman of the board of directors of EvoNexus, the Irvine Co.-sponsored technology incubator.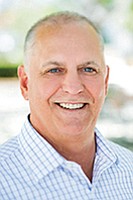 Rob Douglas, president and COO at ResMed Inc., was elected vice chairman.
Derek Aberle, president of Qualcomm Inc., and DLA Piper senior partner Larry Nishnick have joined the board, EvoNexus said.
The organization announced the appointments Thursday.
"Their financial and strategic support of the ventures launched and their dedication to the mission of EvoNexus is impacting the growth of the innovation economy," said EvoNexus CEO and co-founder Rory Moore. "The integration of new technologies into markets is accelerated when established corporations partner with startup communities."
EvoNexus, with locations in San Diego and Irvine, has a history of collaborating with major tech firms to facilitate access to seed funding for its portfolio startups. Earlier this year, the organization announced representatives of Qualcomm, ViaSat and InterDigital would sit on the incubator's selection committee to help choose which startups are admitted.
Startups accepted into the program get mentorship, access to capital and office space for free.
This is the second year ViaSat and InterDigital have joined the funding collaboration with EvoNexus. Qualcomm's venture capital arm, called Qualcomm Ventures, has supported the incubator for the past five years.