Comic-Con to Stay in San Diego Through 2021
Sunday, July 2, 2017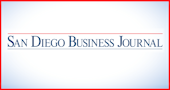 Comic-Con International will remain in San Diego through 2021.
The agreement between the city and convention organizers comes after more than a year of negotiations. Previously Comic-Con, which takes place at the San Diego Convention Center, had agreed to stay in the city through 2018.
"San Diego has always been the proud home of Comic-Con and we are extremely pleased that we can carry on that tradition of being the destination for the world's premier celebration of the popular arts," Mayor Kevin L. Faulconer said June 30 outside the convention center, according to a statement from the city. "San Diegans can be excited to know that Comic-Con will continue to pump millions of dollars into our economy to support local jobs, street repair and neighborhood services."
According to a conservative estimate by the city, Comic-Con generates $135 million and $2.8 million in tax revenues for the region and the city, respectively.
Players in the negotiations included Comic-Con, the San Diego Tourism Authority, the convention center and local hotels. The partnership helps secure hotel rooms and convention space to host the more than 130,000 people who attend Comic-Con, the city said.
"While it did take more than a year in negotiations, we are pleased with this outcome," Comic-Con spokesman David Glanzer said. "We are grateful for the leadership of Mayor Faulconer and the hard work of those at the San Diego Tourism Authority who were instrumental in securing this agreement."
The event is the largest at the convention center. Faulconer has said he wants to expand the facility so it can continue to host large conventions such as Comic-Con.
This year's Comic-Con, the 48th annual, is slated to kick off with a preview night July 19 and continue through July 23.