Two Oceanside Apartment Properties Get New Owners
Monday, January 30, 2017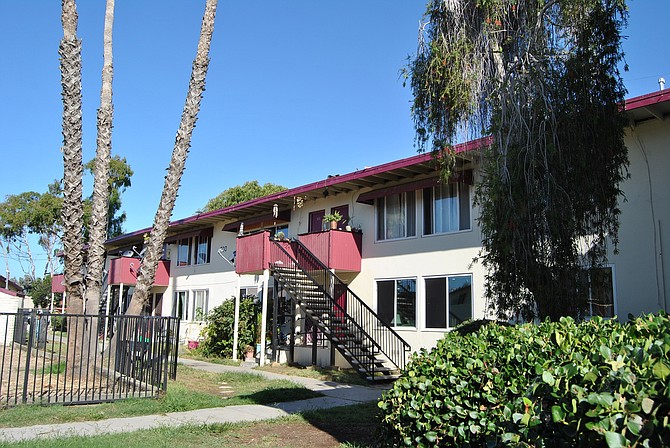 Two Oceanside apartment properties recently changed hands in separate deals, including an 84-unit complex acquired for $12.5 million by San Diego-based Grant by the Sea Fund LLC.
The seller of the property at 415 Grant St. was Grant Street Villas LLC of San Clemente. The buyer was represented by Merrick Matricardi, Jim Neil and Eric Comer of brokerage firm CBRE Group Inc.
According to CBRE, the property, known as Grant Street Villas, was originally built in 1953 and includes eight two-story buildings on 3.15 acres. The buying entity, led by Ann Schon, has created a three-year plan of renovations to the property's interiors and exterior.
Also in Oceanside, JPC & Sons LLC of San Diego recently acquired a seven-unit property at 408 South The Strand for $2.75 million, according to brokerage firm ACRE Investment Real Estate Services.
The seller, RMG LLC of San Diego, was represented by Aaron Bove of Marcus & Millichap. The buying entity was represented by ACRE's Diana Peters and Rita Lancaster-Hannah.
The Strand property was originally built in 1940.