Brookfield Residential Brings Virtual Reality to Homebuyers
Monday, January 30, 2017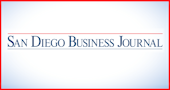 Brookfield Residential will soon offer virtual reality tours of homes it's hasn't yet built in San Marcos.
The Canadian-based residential housing developer plans to make available 365-degree simulations of Rancho Tesoro, a more than 250-acre master-planned community under construction south of State Route 78 near Twin Oaks Valley Road and Village Drive.
The virtual tours will allow visitors to preview finish selections such as flooring and cabinets, as well as furniture layouts.
"We're excited to do something different," Brookfield Residential Southern California's vice president of marketing, Mercedes Meserve, said in a Jan. 26 news release.
"By harnessing the power of VR," she continued, "we'll be able to provide customers with a truly immersive experience that will put them in the driver's seat."
The tours are scheduled for Feb. 1 through May 1, between the hours of 10 a.m. and 8 p.m., at the Carlsbad Premium Outlets, 5620 Paseo Del Norte, in Carlsbad.
Rancho Tesoro will consist of four neighborhoods: Candela, Terracina, Vientos and Westerly. The development is planned to have 346 detached homes ranging from 2,211 to 3,565 square feet, each with a private yard, at least four bedrooms and garages large enough for two or three cars.
Brookfield is partnering on the project with California West Communities.