Where Are They Now: Excel Trust
Originally published January 26, 2017 at 4:19 p.m., updated January 26, 2017 at 4:19 p.m.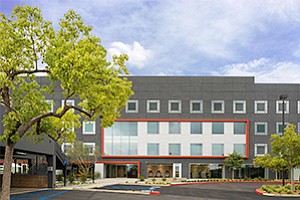 San Diego — It's well known what happened with the founder and chairman of San Diego's life-science-focused BioMed Realty Trust after his real estate investment company was acquired in 2015 by New York-based Blackstone Group for $8 billion.
In 2016, Alan Gold left and founded a new company called Innovative Industrial Properties Inc. focused on acquiring medical-use cannabis facilities, which recently completed a $67 million stock offering and began trading on the New York Stock Exchange.
Lesser known locally, at least outside of property-investment circles, is what became of that other local real estate company purchased the same year by Blackstone — Excel Trust Inc. — for $2 billion. Several leaders of the former Excel are no longer with the company but plan to stay involved locally in commercial real estate. However, its founder and former chairman and CEO, Gary Sabin, is now engaged well beyond the realm of real estate.
According to Spencer Plumb, Excel's former president, Sabin in mid-2016 moved with his wife to Frankfurt, Germany, where he will be serving for the next few years as a Western European regional leader of the Mormon Church, as a church elder. The church's Western European region spans 39 countries with Mormon congregations.
Sabin has long had a global focus, previously founding and chairing the Sabin Children's Foundation, which has sponsored children's medical programs in Africa, India and the Philippines. His religion and community service have been priorities in his family and business life for several years, he said in past conversations with the San Diego Business Journal.
In a recent email, Plumb said the Mormon Church in 2016 also called Eric Ottesen, who was Excel's general counsel, to serve as a mission president in Samara, Russia.
What was previously called Excel Trust is still located in the same Rancho Bernardo office plaza as BioMed. But in late November, Excel's post-acquisition leaders changed its name to ShopCore Properties LP, to better reflect its long-time concentration on retail center assets.
The company in May 2016 appointed Luke Petherbridge as its president and CEO. Since then, it has moved its headquarters to Chicago, maintaining the San Diego office as a regional outpost along with others in Dallas and Philadelphia.
After leaving the Blackstone-owned Excel in mid-2016, Plumb himself did some international traveling with his family and is now back in San Diego as president and CEO of the newly formed Sabin Holdings LLC, with a primary focus on international real estate. The new company recently acquired a small building near Interstate 15 — in the same Rancho Bernardo complex as the former Excel — with plans to renovate it and move in this summer.
Plumb said Matt Romney, who served as a senior vice president of capital markets at Excel (and who is the second-oldest son of former GOP presidential candidate Mitt Romney), has formed a new investment firm with his younger brother, Craig Romney. Called Sundance Bay and also currently operating in Rancho Bernardo, the company invests primarily in multifamily properties.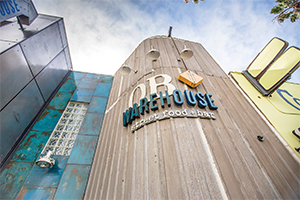 Cohn Goes to Breakfast (Republic) With Engman in OB
San Diego's prolific Cohn Restaurant Group has more than 20 popular eateries under various concepts operating throughout the local region, though President David Cohn readily acknowledges that he and his wife, co-founder Lesley Cohn, haven't always hit it out of the park during the past 35 years.
One of the rare closings for the company will take place by mid-February, when Cohn shuts down its OB Warehouse restaurant in Ocean Beach, which opened in July 2014 on Newport Avenue. To replace that venue, Cohn is entering the ever-popular breakfast-foodie segment by partnering with Johan Engman's Rise & Shine Restaurant Group to open a Breakfast Republic in the Ocean Beach space in late April.
With a menu that includes off-beat items like Oreo Pancakes and Chicken Wing Breakfast Bowls, Engman's San Diego company has recently seen rapid expansion of Breakfast Republic, and also his breakfast-oriented Fig Tree Cafe restaurants. Both have given Engman's 8-year-old company an expanding presence throughout San Diego County, with other new Breakfast Republics set to open in the first half of 2017 in East Village and Carmel Valley. (Engman has yet more openings of other concepts planned in coming months in North Park and East Village.)
The Ocean Beach venue will be the first joint venture between Cohn and Engman, who plan to invest approximately $150,000 in renovating the current Ocean Beach restaurant space. In the meantime, Cohn has its sights set on continued expansion of its own current brands. Its Coin Haus arcade and craft-beer venue, which first opened in La Mesa, is planned for the first floor of the Ocean Beach building that currently houses OB Warehouse on its second floor.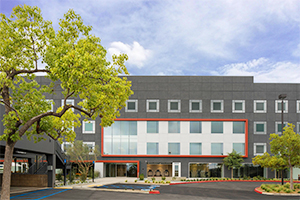 Time of Transition for Some Properties
The former FBI building in Kearny Mesa again has a new owner, though that owner's name was not known at press time. The buyer recently paid approximately $30.1 million for the property at 9797 Aero Drive, after seller Bixby Land Co. of Newport Beach completed a $10 million "creative" renovation of the four-story, 1995-vintage building in 2015.
The renovation apparently paid off well for Bixby, which was one of the California pioneers of such renovations — adding elements like indoor and outdoor social spaces to otherwise drab office venues, starting about a decade ago in Northern California. According to CoStar Group, Bixby acquired the Kearny Mesa building for $12.1 million in September 2014.
In Vista, the company called 5.11 Tactical, which sells apparel and practical accessories for customers including law enforcement and first responders, has leased a 5,700-square-foot retail space on the ground floor of a building at 3186 Vista Way. The space was formerly occupied by a Hooters restaurant and will be converted to a retail and showroom space, according to Lee & Associates, which handled the $1.4 million lease. Lee's Randall Dalby, Rusty Williams and Chris Roth represented the landlord and James Arthur of CBC Advisors represented the tenant.
In Point Loma, Lori Fleet-Martin was recently named board chair of NTC Foundation, the nonprofit that oversees Arts District Liberty Station, the cultural component of the mixed-use development that occupies the former Naval Training Center.