ECONOMY: VARIED SECTORS RELY ON THE THE WATERFRONT ASSET
Port-Related Businesses Had $5.4B Economic Impact in 2015
Originally published January 19, 2017 at 2:08 p.m., updated January 19, 2017 at 2:08 p.m.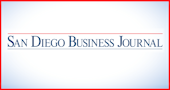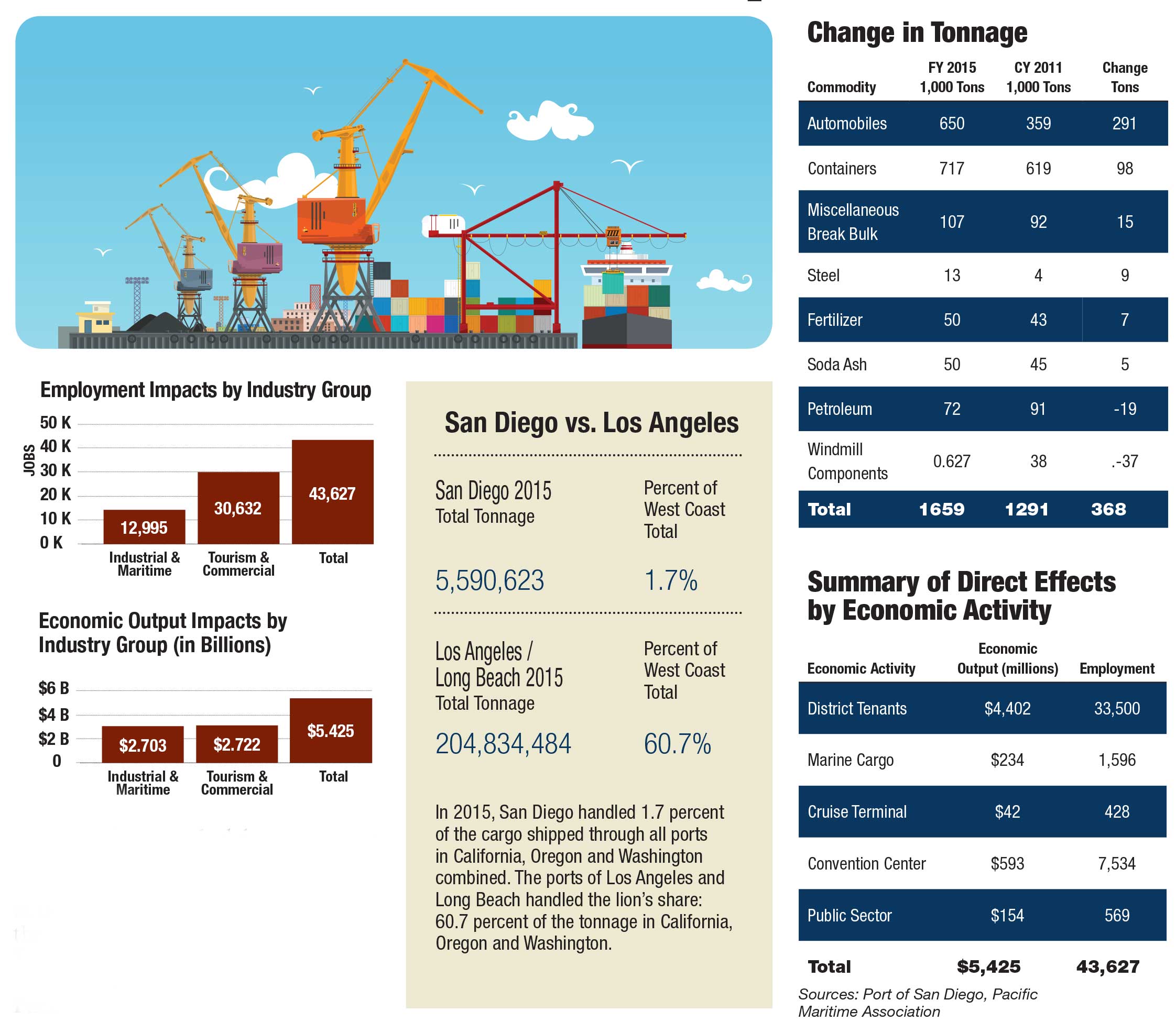 San Diego — The Port of San Diego is a big wheel in business, an economic dynamo.
Companies doing business on San Diego's tidelands generated $5.4 billion in economic output and sustained 43,627 jobs in 2015, according to a study issued by the port district in December. Figures for 2016 were not yet available.
Those numbers consider the coming and going of freight through the port's two marine terminals. They take in the hospitality and retail jobs at the hotels, restaurants and shops situated on the edge of San Diego Bay — and at the San Diego Convention Center. They take in the work of the artisans who build and repair ships, and the smaller business people who serve pleasure boaters and anglers.
The 10th Avenue Marine Terminal and the National City Marine Terminal processed 1.66 million tons of cargo in fiscal 2015, up from 1.29 million in calendar 2011. Traffic was up in the top two commodities, automobiles — both imports and exports — and refrigerated containers full of bananas for Dole Food Co. Inc.
Also worth noting is San Diego's cargo volume compared with that of the two ports about 100 miles north. Los Angeles and Long Beach handle 60.7 percent of the cargo on the West Coast, while San Diego handles 1.7 percent.
The new study also documents cruise ship visits to San Diego since 2000. Some 77 ships called in 2015, an increase from 68 in 2014 but a marked decrease from a high of 255 in 2008.
You'll find details and other fast facts in the accompanying charts. Data from the port's report — put together by Economic and Planning Systems Inc. — is supplemented by statistics from the Pacific Maritime Association.