La Mesa Apartment Property Sells For $19 Million
Thursday, January 19, 2017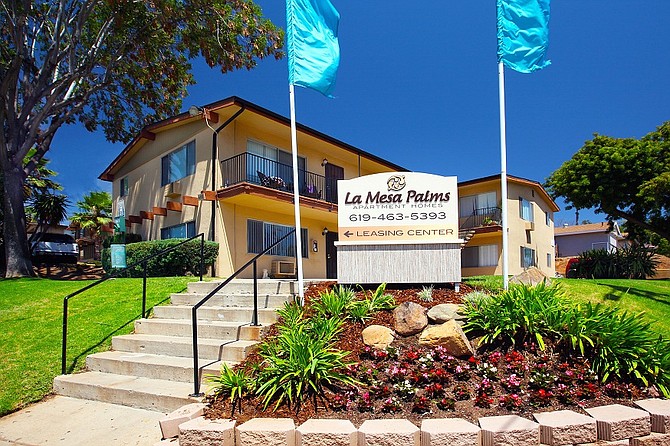 Vista Investment Group LLC of Los Angeles has acquired an 80-unit La Mesa apartment community for approximately $19 million, the company announced.
A statement from the firm said the purchase is Vista Investment Group's first acquisition in San Diego County. The company plans a "multimillion-dollar capital improvement program" for La Mesa Palms, located at 4300 Echo Court, including extensive interior and exterior renovations.
The garden-style property was 92.5 percent occupied at the time of closing, according to real estate services firm Holliday Fenoglio Fowler LP (HFF), which represented the buyer and seller and also secured financing for the buyer. Teams led by HFF's Hunter Combs, Marc Schillinger and Zach Koucos handled the sale and financing.
According to CoStar Group and public data, the seller was the George L. & Paule F. Olsher Trust of San Diego. The property was originally built in 1965.