Air Force Awards Northrop Grumman Contract Worth $140 Million
Thursday, January 19, 2017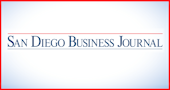 On the heels of a similar award in December, the U.S. Air Force awarded Northrop Grumman Corp. a modification to its contract covering Northrop's Battlefield Airborne Communications Node payload, operations and support. The award is not to exceed $140 million and work runs through January 2018.
The new Air Force award came Jan. 17. Work will be done in San Diego and overseas.
The BACN electronics act as an internet server in the sky, and allow incompatible radio systems to talk to one another.
December brought a $55.3 million contract for BACN.
The Air Force Life Cycle Management Center at Hanscom Air Force Base in Massachusetts awarded the deal.