San Diego North EDC Appoints CEO
Tuesday, January 17, 2017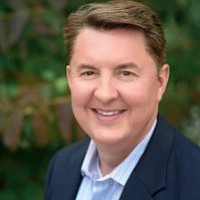 A former television journalist who led the North American launch of a pioneering car-sharing service has been chosen to lead the San Diego North Economic Development Council.
Mike Cully, who headed the San Diego East County Chamber of Commerce from May 2008 to October 2010, was unanimously elected by the executive committee of the council's board of directors. He started his new job as chief executive officer on Jan. 17.
Cully worked as a television news reporter in several U.S. markets, and was briefly a financial consultant with Merrill Lynch, before taking a job as a communications representative with Kaiser Permanente in Fresno. He later served as executive director of the Visalia Convention and Visitors Bureau, and as president and CEO of the Visalia Chamber of Commerce, before joining the San Diego East County chamber as president and CEO.
After a brief stint as vice president of sales and marketing at San Diego web-based medical record system PatientClick, Cully joined car2go N.A. LLC as San Diego location manager in September 2011. Two years later, he was promoted to regional manager, managing and developing 10 U.S. locations for the Daimler/Mercedes-Benz USA car-sharing service. He has worked as a business consultant since June 2015.
Cully earned an MBA in global business and entrepreneurship at San Diego State University.
In a joint email, San Diego North EDC Chairman Brian C. Lee and North County Economic Development Council board President Mark Kalpakgian said Cully came with "the highest recommendations."
"He is experienced in turning struggling businesses around and has held various leadership positions in membership organizations in San Diego and beyond," they wrote. "He is passionate about economic development, professional and collaborative in his approach, and is excited to roll up his sleeves and get to work."