LAW: COS. ON DEFENSE AS THEY TRY TO RECOUP COSTS
How Do Businesses Take Wage Hike Hit?
Originally published January 12, 2017 at 3:37 p.m., updated January 12, 2017 at 3:37 p.m.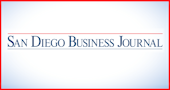 San Diego — There should be little doubt, now that the San Diego City Attorney's Office has stepped in, that a few local restaurants appear to have mishandled the rollout of surcharges meant to boost revenue following the city's Jan. 1 minimum wage increase.
But if that measure backfired, what's the local hospitality industry's consensus on the best way to proceed?
It turns out there isn't one.
In a dilemma dating back to the controversial energy surcharges of the early 2000s, San Diego restaurateurs — and to a lesser extent, hoteliers — are torn on the question of how to pass along the costs of new regulation.
Several options exist for recovering increases in hospitality costs. Besides adding and accurately disclosing a service surcharge, local businesses have been advised they may choose to raise menu prices, eliminate tipping, cut operating hours or do all of the above.
Behind each of these, however, lies a counter argument. This lack of clarity has put the industry in the position of having to explain possibly misleading surcharges not only to individual customers, but, under a plan still taking shape, to the wider business community and the general public.
The problem is, individual businesses face circumstances that can limit their pricing and operating flexibility, said Scott Hermes, general manager of the Westin San Diego Gaslamp Quarter and vice chairman of the San Diego Tourism Marketing District.
"I don't think there is any one universal answer as to how to deal with it, because everyone has different needs and different circumstances," said Hermes, whose hotel is looking at raising room rates specifically to cope with the wage increase.
Legal Threat
What's not OK, City Attorney Mara W. Elliott told reporters at a Jan. 5 news conference, is to institute a surcharge without disclosing it to customers before they order. Also inappropriate, she said, is labeling any such surcharge a government mandate.
"Citizens are entitled to know upfront the cost of their meals and the basis for each charge included in their bill," Elliott said.
"Those restaurants who do not adequately inform their customers may be receiving letters from our office indicating that we are investigating them for potential violations of the law," she said. "Based on the evidence, we may need to take them to court."
Three locally based restaurant groups did not return calls requesting comment about their new bill surcharges.
Voter-Mandated Costs
The surcharges have been viewed by some in the industry as a way to call attention to the burden of mandated wage increases while avoiding menu price increases that might put them at a competitive disadvantage.
Last year, San Diego voters approved a measure raising the city's minimum wage to $11.50 per hour, a $1 increase that took effect Jan. 1.
The wage hike was the latest in a long line of cost increases pushing local restaurants to the brink, said Stephen Zolezzi, president of the Food & Beverage Association of San Diego County, which represents more than 1,200 eating and drinking establishments.
Menu of Choices
In mid-December, the group sent out a news release laying out various options, from eliminating tipping to adding a surcharge. Noting all of the choices had been used with varying success elsewhere, it said guests' reactions had ranged from "acceptance to revolt," and insisted the time had come to pick a set of options "or suffer dire consequences."
The release called surcharges the least disruptive option. It said guests had already accepted similar premiums by hotel and online meal ordering services. It specifically called for a note in restaurant menus explaining the surcharge.
"Unfortunately," Zolezzi said in an interview following Elliott's news conference, "a focus has been put on a practice that wasn't done the way it should've been done. Under normal circumstances, you don't just add stuff at the end." He nevertheless defended surcharges that, when implemented properly, call out the wage increases while keeping menu prices competitive.
The surcharges came up again at a Jan. 6 meeting of the association's governing board. The consensus that day, Zolezzi said, was to "stay the course," in light of a minimal number of complaints from customers.
Outreach Campaign
Still, he said the situation has prompted plans to provide workshops to restaurant owners on how to handle the surcharges, as well as the need to make presentations to service clubs and business groups about "the challenges that businesses are experiencing and the remedies that they need to take." Details for such events have not yet been finalized, he said.
The situation brings to mind how awkward it was for restaurants to charge customers a special energy fee during California's 2000-01 energy crisis, said Robert A. Rauch, CEO of San Diego-based hotel and restaurant operator RAR Hospitality.
"It was never well received by the traveling public," he said.
The energy surcharges were imposed broadly by various businesses in an effort to pass along added expenses from a large jump in natural gas and electricity costs after deregulation led to manipulation of the state's power industry. At hotels, these temporary charges typically cost guests less than $4 per room night.
By comparison, the surcharges local restaurants have instituted since Jan. 1 have been set as a share of the total bill, at about 3 percent.
Rauch's solution: Forgo the surcharge and raise menu prices, or as the case may be, hotel rates.
"I just think it's cleaner for the consumer to see the menu price," Rauch said. "I don't believe the traveling public wants to get into a political discussion with restaurants."
RAR recently raised its hotel rates 3 percent, based not on San Diego's wage increase but simple supply and demand, he said.
The Robot Option
There is another option for cutting what he estimates accounts for 40 percent of a hospitality business's costs: robot servers and electronic menus.
"Robotics and technology are available tomorrow morning for anybody who wants to put them to work," Rauch said.
Hermes, at the Westin San Diego Gaslamp Quarter, said he hopes to boost volume at the hotel's restaurant as a way of staving off surcharges.
How? Burger days featuring low-fat, all-beef hamburgers priced at a "great value."
Not everyone in the industry will follow suit, of course. But some might.
"It's early stage" in the implementation of the new minimum wage, he said.