A 'Weekend' Without Borders
Originally published January 5, 2017 at 2:37 p.m., updated January 5, 2017 at 2:37 p.m.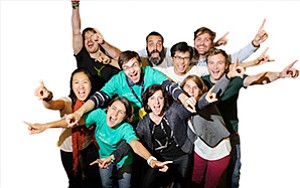 Get Involved
Startup San Diego, a local nonprofit for entrepreneurs, is holding a public meeting to plan San Diego Startup Week 2017, the biggest startup-focused event in the city.
Last summer, Startup San Diego became an official nonprofit, and the organization is largely run by a group of volunteers.
The planning meeting, which takes place on Jan. 11 at 6 p.m., is essentially an open call to anyone interested in helping to organize the weeklong event. The meeting is also an opportunity to assess the group's resources.
In previous years, Startup San Diego has managed to corral successful startup executives and community leaders into one room to plan for the event.
Last year, San Diego Startup Week attracted over 3,000 entrepreneurs to the streets of downtown San Diego, and generated national attention for the city as an up-and-coming startup city.
The meeting will take place at the EvoNexus downtown incubator at 101 W Broadway, Suite 200.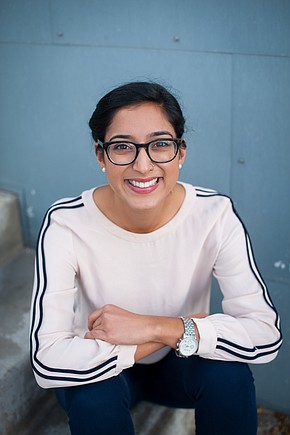 San Diego — Google and Techstars' regional event, Startup Weekend, is coming back to San Diego later this month, but this time the group is hosting its brainstorming session on both sides of the border.
The format of the event is simple: Come to the event, team up with others, brainstorm a business idea, and build it to launch over two weekends. At the end of the event, teams pitch their ideas to a panel of judges.
The program, powered by Google for Entrepreneurs, is designed to spur people to take action on their business ideas. But the latest iteration has another goal: to connect aspiring tech entrepreneurs with tools and potential partnerships across the border.
"There's a lot of talk about collaboration between San Diego and Tijuana because the ecosystems are similar," said Mia Mian, the local lead organizer of the event. But people new to entrepreneurship (or founding technology startups) may not know how to organize offshoring and nearshoring relationships, or how to connect with partners on both sides of the border.
"We only talk about manufacturing, but there's a lot of early-stage technology startups south of the border," Mian said.
Participants only need to buy one $75 ticket for the two-weekend event, and the price includes accommodations for two Friday night stays, some meals, and potential transportation across the border.
Here's the agenda for the event:
Weekend 1 in San Diego (Jan. 20-21): Pitch ideas, form teams and start the customer validation process. From there, take a week to work with teams virtually before gearing up for the second weekend.
Weekend 2 in Tijuana (Jan. 27-28): Get to work in person. The weekend will end with traditional pitches for judges.
Startup Weekend, a global nonprofit based in Seattle, has organized over 1,068 events in 478 cities around the world. The organization's last local event was in August 2016.
Growing Startups
San Diego's CyberTECH, a local technology membership group, recently announced that it added 11 more startups to its Entrepreneur in Residence program.
Companies in the program get six months of low-rent occupancy at CyberTECH's office in the Manpower building in Bankers Hill.
CyberTECHpreviously announced the addition of two groups of startups to its program. Adding the third cohort means CyberTECH's EIR program now includes more than 25 firms. The organization intends to have more than 100 San Diego-based startups by the end of 2017.
The latest startups added are Authenticated Reality, Gamxing, What Tax Form, Citadel Drone Management Solutions, VUEZ, SaasMax, Benefunder, The One Seed Communications, NXT Robotics, Beartha, Lumafi and INFRA Vulnerability Assessment.
The cohort's lead mentor is retired U.S. Navy Vice Adm. Ted N. Branch, who recently joined CyberTECH after a 37-year career as an aviator, carrier ship commander and intelligence officer.
CyberTECH provides resources, programs, and leadership events for entrepreneurs and companies in the cybersecurity and "internet of things" space.
Leading Roles
San Diego's chapter of Startup Grind is kicking off the New Year with fresh leadership and an inaugural session featuring a new — and popular — local leader.
Startup Grind, a national entrepreneur group that holds regular mentorship talks and events in various cities, was most recently led locally by Ideator executives Jessica Buerger and Thomas Schultz. In 2017, two fresh faces are taking over: Brandon Christopher, executive of time-tracking app Boomr, as director, and startup community leader Mia Mian as co-director.
Mian has been sweeping the startup scene in San Diego in the past few months, taking over Geek Girl from Leslie Fishlock, leading Startup San Diego's communication efforts, and assuming the City Director role for WeConnect SD, the local chapter of Silicon Beach Young Professionals Group founded by Lucas Bean. She's also the lead organizer for the latest binational Startup Weekend event.
"It's been a fun year," Mian said, laughing. "I'm excited for what's to come."
The inaugural session of the new Startup Grind group is a talk by local investment community leader Ashok Kamal. Kamal is the new executive director of San Diego's Tech Coast Angels, a professional angel investing group. Kamal has had experience on both sides of the table, as an investor and a founder, making him well-suited for the entrepreneur-focused event.
"I know what it's like to be told "no" over and over again by investors," Kamal said in a recent interview. "I know what it's like to have a co-founder conflict, or to be so close to running out of cash that your company is constantly on the brink."
Kamal will share his insights at the Startup Grind event on Jan. 12 from 6-8:30 p.m. The session will take place at one of Kamal's portfolio company's locations, Outsite, a co-living space in Encinitas.