Arena Weighs Advantages, Decides to Deal Belviq to Eisai
Originally published January 5, 2017 at 2:23 p.m., updated January 5, 2017 at 2:23 p.m.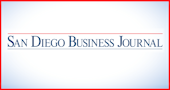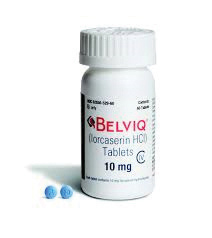 San Diego — San Diego drugmaker Arena Pharmaceuticals Inc. is unloading its only FDA-approved drug, the anti-obesity pill Belviq, to its longtime Japanese partner, Eisai Co. Ltd.
Arena has been weighed down by Belviq's disappointing sales since its 2013 launch, and Eisai has shouldered much of Belviq's commercialization and development over the past few years. While the new deal with Eisai will relieve Arena of Belviq's saddlebags, the agreement isn't necessarily a "win" for the San Diego firm.
Eisai is paying Arena $23 million to get global commercialization rights, rights to manufacture the drug, and certain IP, assets and records regarding Belviq. On top of the $23 million, Arena also gets to avoid paying $80 million to satisfy existing research obligations that the FDA requires for Belviq. The company, therefore, considers the deal worth about $100 million.
Considering Arena has accumulated a deficit of roughly $1.4 billion over the years (primarily from the R&D expenses associated with developing Belviq), the $23 million in cash payments seems…paltry.
The San Diego company, however, gets to hang on to royalty payments on global sales of Belviq, earning 9.5 percent on annual global net sales of $175 million or less; 13.5 percent on sales of $175 million to $500 million; and 18.5 percent on annual sales greater than $500 million.
To put that in perspective, in 2015 Belviq brought in about $37.7 million in annual global sales, which means, under the terms of this new deal, Arena would earn about $3.7 million per year in royalty payments if sales don't improve (or fall). In other words, it's not quite enough to dig out of that hole without additional sources of revenue.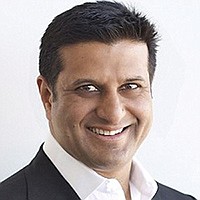 This is likely why Arena has been shifting its focus for the past year. In July 2016, Arena announced it was laying off 100 employees (73 percent of its workforce), and the company's relatively new CEO, Amit Munshi, has shaken things up since taking the helm.
In June, Munshi redirected the company's attention toward the pipeline rather than focusing all efforts on Belviq.
Arena's options are varied, as its pipeline is stocked with product candidates, including an ulcerative colitis drug candidate called APD334. This drug candidate is similar to Ozanimod, the drug San Diego-based Receptos Inc. was developing before it got snatched up by Celgene Corp. last year for $7.2 billion. Celgene has estimated that Ozanimod could bring in as much as $6 billion in annual sales.
Arena expects to get results from its ulcerative colitis program in 2017.
Arena also has a $262 million collaboration with Boehringer Ingelheim on a central nervous system platform, and — to pad the pipeline further — Arena launched an incubator called Beacon Discovery in September with hopes to find new potential products through discovery-stage research.
Munshi said the new deal with Eisai allows the company to focus on its new priorities.
"This amended agreement allows Arena to focus more of its financial resources on our clinical stage programs, with a goal of developing first- or best-in-class assets with our three proprietary compounds, from which we expect results from multiple Phase 2 clinical trials later this year," Munshi said in a statement.
Arena is eligible to receive $26 million in potential sales and regulatory milestones including $25 million upon global net sales reaching $250 million in any 12-month period and $1 million for approval in Brazil.
The company had about $102 million in cash on the balance sheet ending in Sept. 30, 2016 — a decent runway for a company of its size. Shortly after Arena's announcement that it was bailing on Belviq, the company filed paperwork with the U.S. Securities and Exchange Commission signaling that Arena would soon try to raise $50 million in a public stock offering.
• • •
Speaking of drug payments, Carlsbad drugmaker Ionis Pharmaceuticals Inc. landed a big win just before the holidays when a drug it discovered (a program it later partnered with global firm Biogen Inc.) won FDA approval.
The drug, called Spinraza, is for the treatment of spinal muscular atrophy in infants. The rare disease drug could potentially be a $2 billion franchise, according to industry analysts. In fact, the annual costs for a patient to use this drug would be something like $750,000 — a price so high that some in the industry have speculated that Spinraza could trigger another drug pricing scandal.
Leerink's biotech analyst Geoffrey Porges noted in a recent report, "The sticker-shock presented in the media could turn Spinraza into the Sovaldi of rare disease drugs, or the straw that breaks the camel's back in terms of the U.S. market's tolerance for rare disease drug pricing. At the very least…the price is going to force payers to closely scrutinize which patients receive access and limit the overall access provided. To us, it seems certain that patients who have the less severe Type III and IV forms of the disease or who are older with relatively milder symptoms will find it difficult to obtain treatment."
Ionis could potentially receive double-digit royalty payments on the sales of Spinraza.
Ionis is already one of San Diego County's biggest drugmakers, with a current market cap of almost $6 billion and nearly 40 drug candidates in its research pipeline.