Qualcomm Rolls Out Initiatives on Eve of CES
Tuesday, January 3, 2017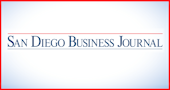 Hoping to speed its fifth-generation wireless technology to market, Qualcomm Inc. plans to test the novel technology in the United States in cooperation with AT&T Inc. and Ericsson during the second half of 2017, the company said on Jan. 3. Tests will be in the lab and in the field.
It was one of the many announcements that Qualcomm (Nasdaq: QCOM) made on the eve of CES, the big electronics show that comes to Las Vegas every January.
Qualcomm also announced that it was putting its chips in the next generation of vehicles produced by Volkswagen AG. Volkswagens equipped with Qualcomm chips will be available in 2018 and 2019. Qualcomm sees big things ahead in the automotive space, and is also trying to expand its place in that market with its proposed acquisition of NXP Semiconductors N.V.
Separately, Qualcomm said it plans to work with Audi AG, Ericsson and other partners on new technology to connect vehicles to the rest of the world.
Fifth-generation wireless communications technology, known for short as 5G, can exchange much more data per second than existing 4G technology, with fewer disruptions. The domestic trials with AT&T and Ericsson will involve a technology that Qualcomm calls 5G NR, short for New Radio.
"The roadmap of 5G technologies is complex, and collaborations such as this are critical to ensuring timely deployment of 5G networks," said Matt Grob, executive vice president and chief technology officer of the company's Qualcomm Technologies Inc. unit, in a prepared statement.
"[The] trials we are planning with AT&T and Ericsson will help us accelerate integration of advanced 5G New Radio technologies in form-factor-accurate devices, building upon our long history of 3G and 4G LTE leadership and paving the path to wide-scale 5G deployments."
AT&T trades on the New York Stock exchange under the symbol T.
In other news, Qualcomm and San Francisco-based Osterhout Design Group announced they were collaborating on next-generation augmented reality smart glasses, to be powered by Qualcomm's Snapdragon 835 processor. A person looking through augmented reality glasses will see the real world with a computer-generated image laid over a portion of it, adding an element of fantasy to the scene in front of him or her. Osterhout, aka ODG, introduced a previous version of the glasses in late 2014.