Poseida Therapeutics Hires Regulatory Affairs Expert
Tuesday, January 3, 2017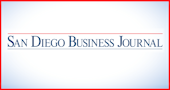 Poseida Therapeutics Inc., a local firm using gene editing to develop medicines, announced that Debra Gessner, an expert in regulatory affairs, will join the company's executive team.
Gessner, who will serve as the company's vice president of regulatory affairs, will likely be an asset to Poseida when the company seeks clearance from the U.S. Food and Drug Administration to begin clinical studies on its drug, P-BCMA-101, for the treatment of multiple myeloma.
Gessner's background working with the FDA's Office of Cellular, Tissue, and Gene Therapies spans decades. Poseida's president and chief operating officer Nishan de Silva said her experience filing 40 investigational new drug applications and six new drug applications will especially come in handy.
"Debra's background and unique skill set strengthens our leadership team at a key point in the growth of our company, in which a number of CAR-T (chimeric antigen receptor t-cell therapy) and gene therapy programs are emerging in our drug development pipeline," de Silva said.
Gessner previously worked as vice president of regulatory and quality assurance at San Diego's Tocagen Inc., a biotechnology company developing novel gene therapies for glioblastomas and other brain cancers, and Sirion Therapeutics Inc., which successfully developed two ophthalmic drug products and gained regulatory approvals for them in the U.S.
Gessner has also served as director of regulatory affairs and quality assurance at Bruin Pharma and Santarus Inc.