Tech Startup Cordial Receives $6 Million in Series A Funding
Monday, February 27, 2017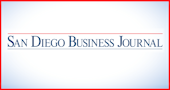 Cordial, the downtown San Diego company that helps other companies market their products, said on Feb. 27 that it received $6 million in series A funding. Upfront Ventures of Los Angeles provided the support.
Cordial is an adaptive messaging platform powered by machine learning. It learns, understands and adapts messaging based on customers' actions in the moment. The business said it provides a single view of real-time consumer behavior from all connected devices within a platform that helps marketers orchestrate cross channel/device messaging and personalization.
Cordial's customers include Edmunds.com, an auto shopping platform, as well as Teleflora, an online wholesale flower buying service.