Stone Brewing's CFO Joins Ken Blanchard Cos.
Tuesday, February 21, 2017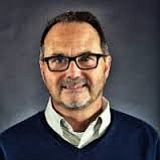 R. Craig Spitz has joined The Ken Blanchard Companies as chief financial officer, the global management training firm announced Tuesday.
Spitz was most recently CFO of Stone Brewing Co., the 10th largest craft beer brewer in the country, where he helped grow the company from $48 million to $217 million and open its Berlin brewery, the first opened in Europe by a U.S. craft brewer.
The Ken Blanchard Companies and Stone Brewing are both based in Escondido.
Spitz previously worked at Synteract, a Carlsbad-based contract research organization that serves the biotech industry. He earned his bachelor's degree in accountancy from the University of Illinois. He is a certified public accountant in Illinois and California.