Tim Wiseman Appointed President/COO of Pro Performance Sports
Wednesday, February 8, 2017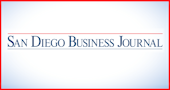 Pro Performance Sports has named Tim Wiseman as its president and COO.
Carlsbad-based Pro Performance is parent company to the SKLZ, Pro Mini and Sport-Brella brands.
Wiseman spent 13 years at Nike, most recently as vice president of emerging markets. He oversaw strategy, revenue and marketplace development for the Southern Hemisphere. He has also held other leadership roles at Adidas and Nike.
Going forward, Wiseman will be responsible for all operation functions of the business.
Pro Performance offers training products for athletes under the SKLZ brand; a lineup of indoor basketball hoops under the Pro Mini brand; and outdoor chairs, umbrellas and shelters under the Sport-Brella brand.