BIOTECH: NOVARTIS TO RETAIN PART OF CO. UNDER NEW NAME
Group Buying Genoptix's Diagnostic Business
Monday, February 6, 2017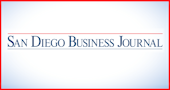 Ownership of the Genoptix name is changing hands again as the company's commercial laboratory is peeled off from its other operations in Carlsbad.
Founded by serial entrepreneur and life science executive Tina Nova in 1999, Genoptix grew to employ 500 people in San Diego County before it was acquired by Swiss pharmaceutical giant Novartis AG in 2011 for $470 million.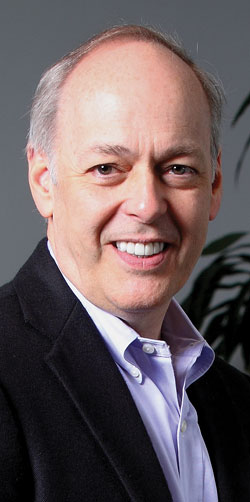 Now a management group run by the former CEO of Prometheus Labs, Joseph Limber, in partnership with two private investment groups, is buying Genoptix's diagnostic business. The two private investment groups are Ampersand Capital Partners and 1315 Capital, both East Coast companies.
As part of the deal, Limber will lead the new diagnostics company, which will retain the name Genoptix. Former Prometheus CFO Mark Spring will join Genoptix as chief financial officer.
Genoptix' biopharmaceutical business, however, will remain a Novartis company under the new business name Navigate BioPharma Services.
Management Team's Record
Since founding Genoptix, Nova has moved on to other ventures (Illumina Inc. and startup Molecular Stethoscope Inc., to name two). When asked what she thought of the acquisition, Nova said the reorganization was good for all parties.
"The new management team has a long and successful track record in the diagnostics industry and brings along a wealth of expertise and experience," said Nova, former president and CEO of Genoptix and current president and CEO of Molecular Stethoscope.
Both Limber and Spring led Prometheus Labs, a specialty pharmaceutical and diagnostics company in San Diego best known for a huge exit back in 2011. The company was snatched up by Nestle Health Sciences in a deal estimated by analysts to be worth $567 million to over $1 billion. Financial details were never officially disclosed.
Nova said the split will allow Novartis to focus on the oncology drugs being developed on the Genoptix campus, which is "an important contributor to (Novartis') oncologic clinical trial work." The acquiring entity, she said, will focus efforts on the clinical laboratory side of the business.
Expected to Close in Q1
It's important to note that back in 2011, when Novartis bought Genoptix, the global pharmaceutical firm was looking to get its hands on the local firm's diagnostics business (which it's now selling off).
In a 2011 news release, Novartis said the testing services at Genoptix laboratories would be a "strategic fit with the current portfolio of companion diagnostic programs within Novartis Molecular Diagnostics unit," and that acquiring the Carlsbad-based cancer diagnostic laboratory "complements the Novartis internal capabilities aimed at improving health outcomes by advancing individualized treatment programs."
The idea was to leverage Genoptix' tests with Novartis' drugs in a push toward companion diagnostics. It is unclear why Novartis is now selling off that department. Neither Novartis nor Genoptix replied to interview requests regarding this news.
The acquisition is expected to close sometime in the first quarter of 2017.