Zephyr Breaks Ground on $185M Condo Development in Dana Point
Sunday, February 5, 2017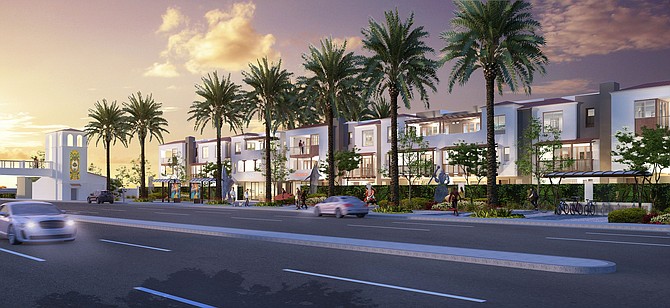 San Diego-based developer Zephyr recently broke ground on South Cove, the company's $185 million luxury condominium community in Dana Point.
A company statement said the project will include 168 residential units at Del Obispo and Pacific Coast Highway, across the street from Doheny State Beach in the heart of the Orange County city.
Zephyr acquired the nine-acre land parcel for $50 million in July 2015. Completion of the community is slated for 2019, with pre-sales beginning in spring 2017 and models slated to open in late summer 2017.
Zephyr Chief Operating Officer Chris Beucler said South Cove is the first project of its kind to be built in Dana Point in more than 25 years. The project will feature three models, with one- to three-bedroom units ranging from 883 to 2,341 square feet, and 10 residences will include live/work space.
Zephyr is also working with the city of Dana Point to create a public park bordering the development, with art and related surf-culture and history elements.
The development and investment company, led by founders and co-CEOs Brad Termini and Dane Chapin, has completed several projects in Southern California since its establishment in 2008. Its current San Diego County developments include The Park, a $100 million, high-end condominium and townhome community underway in Bankers Hill.