San Diego Firm Buys 3 Local Office Properties for $76.95 Million
Friday, February 3, 2017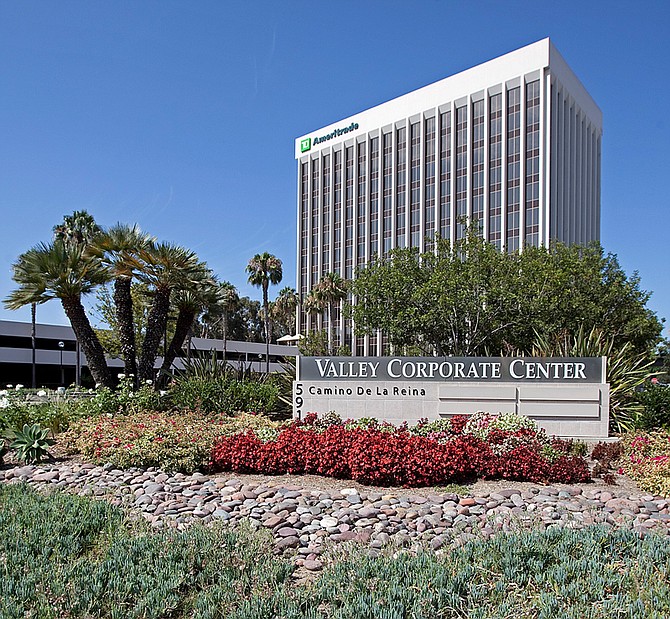 The Casey Brown Co. of San Diego has acquired three local office properties for a total of $76.95 million, according to brokerage firm CBRE Group Inc.
The seller of the three properties – totaling 328,943 square feet in Kearny Mesa, Mission Valley and Old Town – was Peregrine Realty Properties of Newport Beach.
Formed in 2015 by longtime local investor and developer Casey Brown, the company acquired the 92,321-square-foot Chesapeake Park Plaza at 9665 Chesapeake Drive in Kearny Mesa, leased primarily to engineering, consulting, law, technology and real estate firms.
Also in the deal was the 12-story Valley Corporate Center office tower at 591 Camino De La Reina in Mission Valley, a 176,132-square foot-property leased to firms in industries including law, financial services, technology, defense and health services. Brown also purchased Old Town Plaza, a 60,490-square-foot property at 2251 San Diego Ave., leased to marketing, design, consulting and health care firms.
Seller Peregrine Realty was represented in the Kearny Mesa and Mission Valley transactions by CBRE's Louay Alsadek and Hunter Rowe. Peregrine was represented in the Old Town deal by Josh Buchholz, Doug Ceresia and Matt Midura of NAI San Diego.