GA ASI Gets $11.9 Million Royal Air Force Contract
Friday, February 3, 2017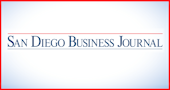 General Atomics Aeronautical Systems Inc. has a new contract to provide the U.K. Royal Air Force with spare parts and support equipment for the U.K.'s fleet of remotely piloted MQ-9 Reaper aircraft.
The U.S. Air Force announced the $11.9 million contract on Feb. 1. Work will be performed in Poway and run through November 2018.
The Air Force Life Cycle Management Center at Wright-Patterson Air Force Base in Ohio acted as the intermediary in the foreign military sale.
The MQ-9 Reaper is an unmanned aircraft also known as the Predator B