LIFESTYLE
SD 500: Stephan Aarstol
Friday, December 29, 2017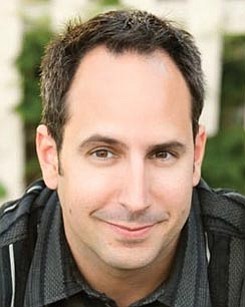 The San Diego 500, The Book of Influential Business Leaders, is the market's most comprehensive product of people you should know in the business community. The 500 includes business leaders and executives who have founded or are running significant companies in terms of number of jobs, key products and services, experts who raise the level of the industry here and beyond and those who lead in the business community. The 500 is selected by the San Diego Business Journal newsroom.
Stephan Aarstol
CEO, Tower Paddle Boards
Stephan Aarstol is the CEO and founder of Tower Paddle Boards, an online company that sells stand up paddle boards to consumers. While Tower was still in its infancy, Aarstol appeared on ABC's "Shark Tank" in 2011 and landed a deal with Mark Cuban to receive a $150,000 investment in exchange for 30 percent of the company. Tower has seen more than $25 million in revenue since the show's airing. The company has recently been named to Internet Retailer's Hot 100, and named as one of top 5 "Key Vendors" in worldwide SUP industry by Research and Markets. Earlier this year, Harvard Business School published a case study on Tower. Aarstol is chairman-elect and serves on the executive committee of UC San Diego Moores Cancer Center. He is an advocate for shorter work days and wrote a book on the topic.
ALMA MATER: Western Washington University (undergraduate); University of San Diego (MBA)
BUCKET LIST: Travel with my son and show him the world
FUN FACT: Once earned $500,000 a year selling poker chips online while working 12 hours per week.