Batu Biologics Raises $1.3M in Equity Crowdfunding Offering
Wednesday, December 27, 2017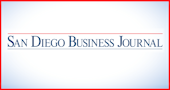 San Diego-based Batu Biologics, an oncology company dedicated to the development of its clinical stage tumor-angiogenesis targeting immunotherapy, announced the successful closure of a 506(c) equity crowdfunding offering bringing in $1.3 million in capital.
The proceeds of this offering were initially earmarked for investigational new drug-enabling experiments, when the offering was launched on EquityNet in May of 2017.
In early November of this year, Batu announced the clearance of the Investigational New Drug Application for its immune therapy, ValloVax.
With the successful completion of that milestone, Batu said the remaining proceeds from this offering will be used to upscale GMP (Good Manufacturing Practice) in preparation for the company's phase I study and to position it to secure partnerships to demonstrate clinical proof of concept for the ValloVax program.
ValloVax is designed to target and kill blood vessels that feed tumor growth.
According to Batu, ValloVax has demonstrated strong inhibition of melanoma, lung cancer, colorectal cancer, breast cancer, and glioblastoma in animal models as a standalone therapy.
ValloVax may be an ideal candidate for combination therapies with some of the latest immuno-oncology drugs, according to Batu.
"We would like to graciously thank our shareholders and collaborators for the support of our vision in the development of the ValloVax immune therapy," said Samuel C. Wagner, president and CEO of Batu Biologics. "2018 will be a landmark year for Batu Biologics with the goal of establishing safety and feasibility of ValloVax in a pilot clinical study in all solid tumors, and to further elucidate the mechanism of action of our novel placentally-derived immune therapy."